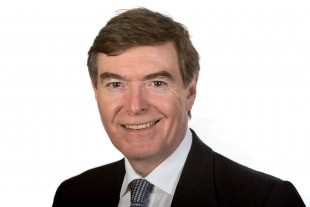 Last week I announced the sale of 2,000 km of pipelines with associated storage depots and pumping stations to the Spanish pipeline operator Compañía Logística de Hidrocarburos.
Known collectively as the Government Pipeline and Storage System (GPSS), this key piece of national infrastructure was established in 1939 to provide the UK with secure oil distribution as it stared into the abyss of total war.
Over 70 years later it continues to distribute about 40 per cent of aviation fuel within the UK, but now primarily serves civil airports, like Heathrow and Gatwick, with only 10 per cent of its fuel supplying military airfields.
The sale is excellent news – not just for Defence but for the UK taxpayer.
As well as generating £82 million for the public purse, it will place the GPSS network on a sustainable long-term footing, ensuring we retain the capability to supply aviation fuel to UK military bases and civil airports, run by a company focussed on running fuel pipelines.
This transaction brings to a conclusion successful agreement on the major elements of the MOD's Asset Management Programme – launched in 2010 to help restore order to the MOD out of its well-documented financial and administrative turmoil.
The aim of this programme was threefold:
Firstly, to deliver £162M of capital receipts from non-core assets; Secondly, to use private sector expertise to generate downstream savings for Defence and; Thirdly, to allow focus on defence resources where they are most needed: the front line.
Alongside the GPSS, the other key assets earmarked for sale were the Defence Support Group land business; the Marchwood Sea Mounting Centre and the Logistics Commodities and Services (Transformation) programme.
Here, too, we have made excellent progress.
In January I announced the successful sale of the Defence Support Group land business to Babcock for £140 million, along with a 10-year contract to buy back services.
The contract will save the Army around £500 million over that period – a saving of over a third. Babcock are on track to complete this transaction and take over responsibility for deliver of maintenance support to Army platforms on Wednesday next week.
Last month, I announced that Solent Gateway had been selected as preferred bidder for the concession to manage, and exploit the commercial potential of, the Marchwood Sea Mounting Centre – again generating significant savings for Defence. We expect to conclude the transaction and sign a contract with the new operator over the coming month, with the concession starting in the autumn.
And in February we announced that Leidos had been selected as the preferred bidder for the LCS(T) programme – a key step in bringing Defence logistics up to the standard of industry best practice and one expected to deliver financial savings of around £0.5 billion over the next 13 years.
But these sales – as significant as they are individually – are just one part of a resoundingly successful programme of wholesale reform that has seen the UK Defence machine transform from a financially challenged unwieldy organisation into a department that is leaner, more efficient and financially in balance.
Pragmatic and bold, it is a programme that has seen us streamline resources, divest non-essential assets, harness private-sector expertise and drive innovation and efficiency into our very DNA.
Thanks to the hard work of all those within the MOD and our Armed Forces, we have banished our inherited £38 billion budgetary black hole and delivered a balanced and affordable Equipment Plan – worth £163bn over ten years.
What's more we are on track to deliver the £5.4 billion of efficiencies agreed in the 2010 and 2013 spending reviews.
So, five years after this administration came into power, and as we stand on the brink of a General Election, an SDSR and a Comprehensive Spending Review, we can take confidence that UK Defence is fighting fit to face the challenges of the 21st century.
The GPSS sale – one of the last announcements I will make as Minister for Defence Equipment and Support in this administration – is yet another example of how far we have come.
Our challenge now is to maintain our position of strength, continuing the essential work of the past five years and ensuring Defence remains on the trajectory to success that, together, we have set.