Of note for Defence this morning is the news that, according to Nepal's defence secretary, a rescue team has found three bodies near the crashed US Marine helicopter, which went missing on Tuesday in the country while delivering aid.
Six Marines and two Nepalese army soldiers were on board when the helicopter disappeared, and Army chief of operations Major General Binoj Basnyat has said the wreckage was located in the district of Dolakha.
There is also coverage of an audio message, released by ISIL and apparently from its leader Abu Bakr al-Baghdadi, who has not been seen or heard from in public for months. BBC Radio 4's Today programme reported the speech, if it is indeed from Baghdadi, will put an end to rumours of his death.
Quick Reaction Alert (QRA)
A number of today's papers reflect yesterday's launch of a QRA, after it appeared online on a number of platforms, including the Mail Online.
The Times, Sun, Daily Mirror and Daily Star highlight that RAF jets were scrambled to intercept two Russian long-range bombers off northern Scotland, and comment that this incident was the latest in a series of "provocative" operations from Russia's air force. The number of interceptions over the Baltic States is reflected in many of the articles, reportedly having trebled last year.
An RAF spokesperson said:
RAF Quick Reaction Alert Typhoon fighter aircraft were launched today from RAF Lossiemouth after unidentified aircraft were tracked flying towards UK airspace. The aircraft were identified as Russian Bear aircraft which were escorted by the RAF Typhoon fighters until they were out of the UK area of interest. At no time did the Russian military aircraft cross into UK sovereign airspace.
Nepal
The Sun and Daily Mail have published articles which say that that British Chinooks, supposed to help the relief effort in Nepal, are still in India, where they have been for two weeks. Both articles suggest that a decision will be taken soon on whether the Chinooks will be sent home from India.
Here's the Government's full position:
UN agencies and other NGOs have indicated that additional helicopters are needed to deliver aid to remote areas inaccessible by road and the UK has sent the most appropriate equipment to support these efforts, including three Chinook helicopters. The Chinooks have been chosen to minimise any risk of damage to surrounding infrastructure and have been used effectively in similar environments including in Pakistan following the earthquake there in 2005. It is disappointing that the Chinooks and crews are in the area but are not yet operational and discussions with the Nepalese authorities are ongoing. The UK is doing everything it can to help Nepal recover from this disaster and is the largest donor to the relief effort, contributing more than £23m.
Military Shortages
The Sun writes that the MOD is 6,000 men and women below strength and suggests that this will renew fears that the MOD is cutting its forces too quickly in a bid to reach levels required by 2020. The article reflects the MOD position that the shortfall does not affect the department's capability and the article also reflects the increase in reservist figures.
We currently remain on course to meet Future Force 2020 targets, in line with the 2010 SDSR requirements. At the same time we are seeing steady improvement in Reserve recruitment as we move towards the agile and flexible force needed to keep us safe at home and abroad.
Animal Testing
The Daily Mirror carries a story suggesting that the number of rabbits undergoing lab tests for medical research at the MOD's Porton Down, has increased. The MOD's position, that research has saved the lives of British troops by developing new protective equipment and medical treatments that benefits civilians, is carried in the article and can be found below fore reference.
Research by the MOD's Defence Science and Technology Laboratory (Dstl) has saved the lives of British troops by developing new protective equipment and medical treatments that also benefit civilians. This study was conducted in 2011 to improve the care of soldiers who have received complex limb injuries during conflict.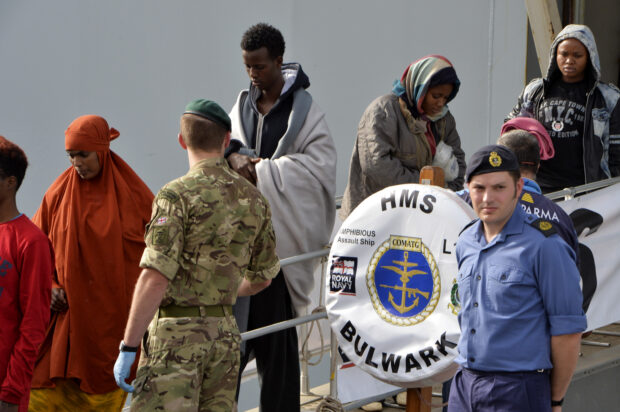 Follow us on Twitter and don't forget to sign up for email alerts.