This month the Ministry of Defence published the most detailed analysis ever of British casualties from the Iraq and Afghanistan conflicts.
Throughout our deployment in Iraq and Afghanistan, the MOD regularly released the numbers of those injured and killed. And now, in a unique partnership between Royal Navy surgeons and an academic from the University of Birmingham, the department has published unprecedented details of the casualties from these warzones.
The scientific study, published in the internationally renowned peer-reviewed Journal of Trauma, represents the most comprehensive examination of battlefield casualties released by a NATO member after a conflict.
The primary author of the study, Surgeon Lieutenant Commander Jowan Penn-Barwell RN, describes its significance:  
The United Kingdom was at war in Iraq and Afghanistan for more than a decade. Despite assertions regarding advances in military trauma care during this time, until now, no studies had examined survival in UK troops during this sustained period of combat.

While both the UK military and our American colleagues always believed that survival rates had improved, this is the first time that it has been demonstrated scientifically.

This new study describes the type, mechanism and severity of injuries sustained by UK servicemen and women over 10 years of war. The study includes the numbers wounded by firearms or explosive weapons along with the proportion of deployed forces injured in the conflict each year.

We have examined survival patterns using the New Injury Severity Score (NISS); every casualty has a NISS 'score' from 1 to 75, with 1 representing a minor wound and 75 representing un-survivable injuries. In 2003 the average score associated with a 50% chance of surviving a battlefield injury was 33 – the data shows that in 2012 this rose to an impressive score of 60.

This study is the most detailed analysis of combat casualties ever released on either side of the Atlantic and is the first to definitively prove that the huge efforts to advance and improve the care of our wounded have been enormously effective.

It is important to recognise that this work describes the efforts of thousands of people from the patrol medics out on the ground, to the vast range of surgeons, physicians, nurses, therapists and scientists in both the Defence Medical Services and the NHS, and most importantly the sacrifice of the 2,792 casualties, including the 608 who died in-service during this decade.

While it is hard to pin-point individual treatments or techniques that have led to the improvements in survival rates, we have examined every facet of our practice and worked hard to refine and improve it. We have done this again and again. And we have worked hard with our NHS colleagues to disseminate these vital, life-saving lessons. It is now of the utmost importance that these advances are maintained in order to care for casualties during any future conflict and to the continued benefit of civilian healthcare.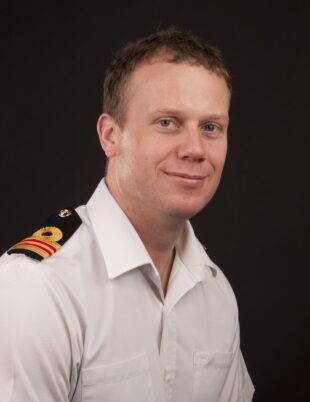 Five facts about the study
Between 2003 and 2012, the UK military commitment to Iraq and Afghanistan was the equivalent of 125,708 personnel each being deployed for a year
Over the course of the decade, an estimated 265 casualties survived injuries that would have been likely fatal at the start of the conflict due to improvements in the care over this period
572 casualties survived despite injuries classed by the NHS as 'life-threatening'
38 casualties survived with injures classed by the NHS as 'unsurvivable'
Three-quarters of combat casualties were due to explosive weapons, which is consistent with most of the major wars of the last century