The MOD has announced that Right Management Ltd has been awarded the Career Transition Partnership (CTP) contract, worth up to £100 million.It will ensure that Armed Forces personnel will continue to be well supported when they leave service and can translate their acquired skills, experience and qualifications into a successful civilian career.
After 10 years of successfully delivering the CTP, Right Management has been awarded a new contract, commencing on 1 October 2015.
Read how two ex-service personnel and one current Navy aircraft controller have benefited from the CTP.
After serving for 16 years in the RAF, Squadron Leader Richard Eason (retired) went on to start his own business, CycleFox, which offers private cycle training and mobile bicycle maintenance.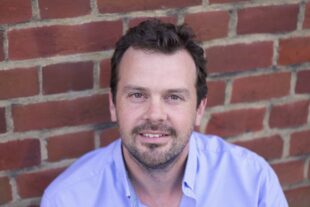 Tell us a little about yourself.

I left the RAF in February 2014 - it was time for me to have a little more stability. Newly married, I was ready to set down some roots, buy my own home and become part of a community. I live in North London, with my last few tours being with the MOD and Air Command.
What skills and experience did you gain during your time in the RAF?
It's difficult to identify specific experiences or qualifications. It's more a collection of all these things and the mind-set that you naturally develop throughout your time in the service. The importance of having a plan has stuck with me, and accepting that you'll need to be flexible when you come to implement it.
How did you find the CTP Career Transition Workshop?
For me, the most important aspect was that it allowed some time out from a busy work schedule where I could actually start to think about the future. Sharing plans and ideas with others who were in the same position was also very reassuring. I also attended the Business Start Up workshop – again, sharing ideas with others was very useful. In my experience any business idea/plan will evolve over time; the sooner you can get your initial idea down on paper, the sooner you'll have a platform from which you can develop your ideas – the Business Start-up Workshop enabled me to start this process.
Did you complete any vocational training?
With the plans for my business in place, I used my Individual Resettlement Training Costs grant to qualify as a National Standard Qualified Cycling Instructor. This then enabled me to gain some freelance work with Cycle Confident, a large cycle training organisation in London. This gave me a much better insight into the environment that I wanted to develop my own business in.
How have you found running your own business so far?
There are a lot of new things that you need to learn. At this stage of my start-up the key areas of focus are recruiting new bicycle mechanics and cycling instructors so that I can widen the area in which CycleFox services are delivered. Then there's the challenge of marketing our services to the communities we're working in. The project management skills I gained in the military are really useful. Linked to this is the ability to make decisions. They're not always the right ones initially, but at least the business keeps moving and developing.
What advice would you give other Service leavers considering starting a business?
You need to be clear and honest about your strengths and weaknesses. You can then identify those areas where it might make sense to get some external help. This means you can focus on the things that you're good at, whilst others help you with the things that you're not so good at.
Major Martin Flather (retired) served for 31 years before leaving in April 2015 and joining a communication network and security infrastructure solutions firm.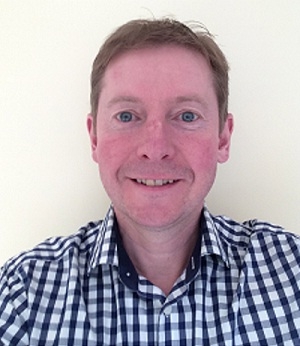 Tell us a little about yourself.
I served in the Royal Signals; I have gone from being a Commanding Officer to being employed as director for the defence and security division at Horsebridge Network Systems in Cheltenham, where my role involves business growth and development. I live in Corsham, Wiltshire, where I was also previously based.
What CTP services did you use?
To begin my resettlement, I attended a three-day Career Transition Workshop, of which the most useful aspects were job advert analysis, interview techniques and CV writing, in particular a model to effectively translate military achievements. I also attended the one-day Financial Aspects of Resettlement briefing. I used my resettlement training grant to complete a management achievement course, which was excellent and good value for money. It built my network with senior managers from across the Commands and is proving invaluable in my new role.
Did you complete any other courses?
I gained a number of civilian qualifications during my Service career, including a BSc in Telecommunications Systems Engineering, PRINCE 2 Project Management, and Managing Successful Programmes. I also completed a Civilian Work Attachment with Horsebridge, which provides communication networks and security infrastructure solutions. This provided me with the opportunity to understand the role of a senior manager in a small to medium enterprise. It also allowed the company to have a look at what I could offer them from my 31 years military experience. It obviously worked as they subsequently employed me on an excellent employment package.
How do your skills learned in Service benefit your new role?
There was a difference in military and commercial language, along with different mindsets. But I apply my knowledge and experience of leadership, networking and communications.
What advice would you give other Service leavers going through the resettlement process?
My advice is be patient - understand what you actually want to do and don't just chase the money. Money is only one aspect and will not necessarily lead to a happy and successful future employment. Make sure you want to work at a company as much as they want you to work for them.
Leading Hand Gillian Dowds has served in the Royal Navy for almost 10 years, and is due to discharge in September 2015. She is planning to utilise her military experience in a project or change management role.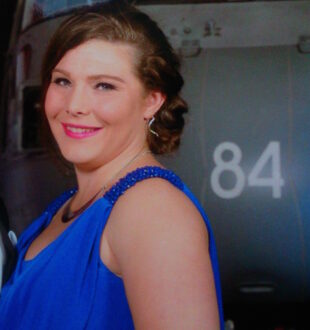 Tell us a little about yourself.
I'm an Aircraft Controller currently based at RNAS Yeovilton. I joined the Royal Navy straight out of school, aged 17. I now feel ready to explore civilian life and to utilise my skills in the civilian job market. The timing is perfect for me, as I have no children and no mortgage, and I'd also like to travel. Without a doubt the best thing about Service life has to be the people – so many people from so many different backgrounds with so many different experiences all thrown together. Some have done some amazing things and the people you serve with will genuinely be lifelong friends.
How have you found the resettlement process so far?
I think the level of support provided to Service leavers is second to none. I attended a Career Transition Workshop in November 2014 – the facilitators gave me so much useful information, including a run-through of the CTP website, interview techniques, CVs and application forms, along with helping me identify my transferrable skills. That information is priceless. I also met with my Career Consultant during the workshop - she advised me on routes into employment that I may not have thought about, and on different courses that she thought would be applicable to the route I wanted to take. She has also looked over my CV on a number of occasions to help with targeting it to specific job adverts.
What military skills do you think you will bring to the civilian job market?
The military provided me with some fantastic training that will be recognised in the civilian job market; I gained a Level 3 qualification in Management and Leadership and then converted that to a BTEC Level 5. I also completed a European Computer Driving Licence (ECDL) qualification, which is great for IT skills. Additionally, I was lucky enough to complete the Train the Trainer course, which I have now converted to a civilian-recognised BTEC Level 3 in Education and Training. Every job advert I look at requires candidates with the ability to lead a team, and communication also seems to be a key attribute, which I think people in the military do really well. Time management also comes as a given with the Service personnel, along with the ability to build and maintain strong relationships.
Have you attended any other CTP workshops or events? 
I found the Focus @ 4 workshop invaluable; at four months pre-discharge, you're at the point where it's time to start putting the wheels in motion. The workshop takes you back through all that you did in the Career Transition workshop, which may have been one or two years ago; and the Focus @ 4 completely refreshes everything in your mind. I attended a recent CTP employment fair in Bristol which was very good – I spoke to about 26 different companies. I have already received positive feedback from a number of organisations, and have connected with several via LinkedIn.
What are your plans for the future?
I'm planning to go into project management or change management. I'm hoping to enter into the business sector, and maybe do some night school or distance learning to study for a degree in business.
What advice would you give to other Service leavers beginning the resettlement process?
Attend the Career Transition Workshop as soon as possible to give you time to start researching your future career; there's so much open to you and although you may feel like 12 months is a long time, it flies by. And then make the most of the resettlement package; there's so much available to Service leavers, whether it's the workshop, the CTP website with videos, tips and advice, events, company presentations, employment fairs or workshops.