The three most senior warrant officers from the Royal Navy, British Army and RAF attended the UK's biggest LGBT pride event in London for the first time, supporting more than 200 defence personnel taking part in the parade.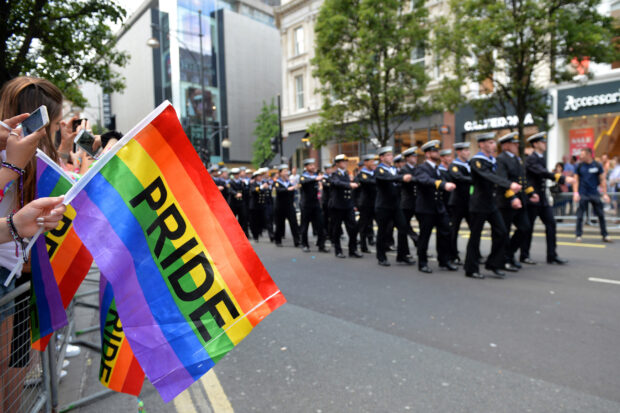 Warrant Officer Steve Cass of the Naval Service, Warrant Officer Glenn Haughton of the Army, and Warrant Officer Clive Martland of the RAF attended the march, 15 years since the ban was lifted on LGB personnel serving openly in the Armed Forces, signifying a united senior commitment to diversity and inclusion in the forces.
Fittingly, the theme of this year's parade was heroes and saw the largest contingent of Defence staff ever, with 216 uniformed military personnel and civil servants in attendance.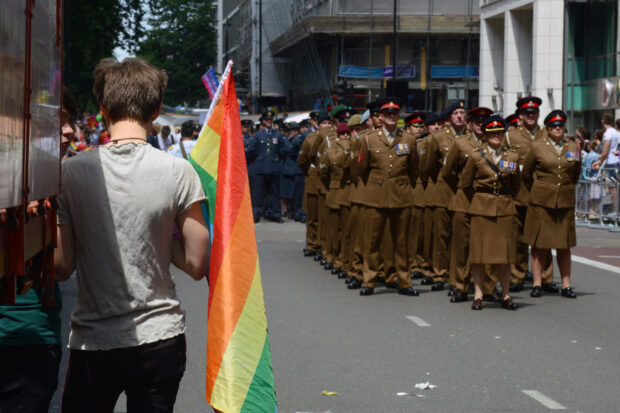 Speaking at the LGBT Pride march, Minister of State for the Armed Forces, Penny Mordaunt, said:
It gives me immense pride to see the great strides made to advance diversity and inclusion across the Armed Forces over the past 15 years.

More than 200 Royal Navy, British Army and RAF personnel marched proudly in uniform in today, on Armed Forces Day. And with all three services named in the top 100 LGBT-friendly employers in the UK by Stonewall recently, the progress made over a relatively short amount of time is truly impressive.
The Armed Forces have participated in London Pride since 2008 and today, the rainbow pride flag flew over the Ministry of Defence as a public declaration of support for the LGBT community.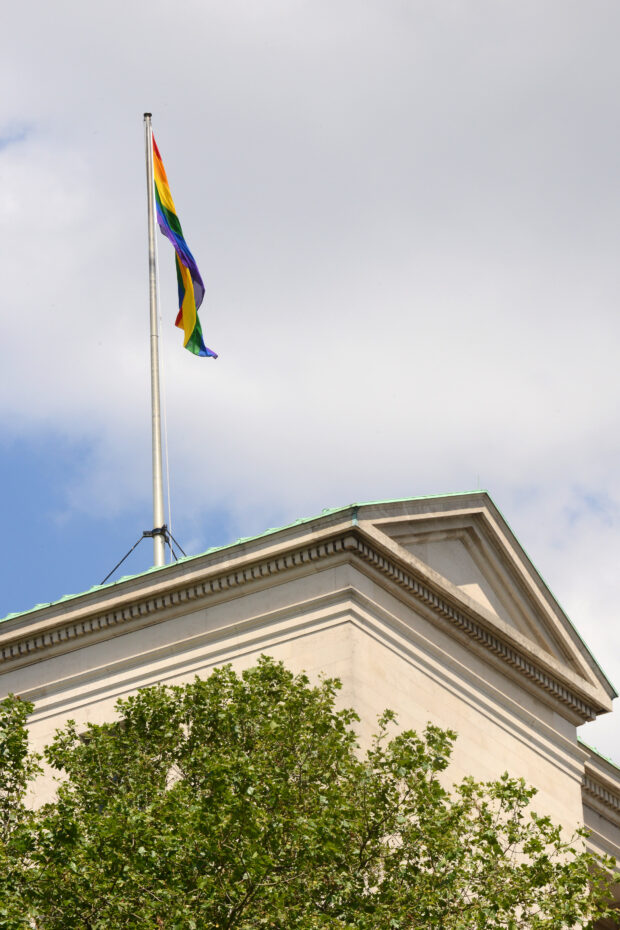 Read Commander Land Forces Lt Gen James Everard's blog post following the latest Army LGBT conference, and click here to find out more about the UK Armed Forces rank in Stonewall's top 100 index.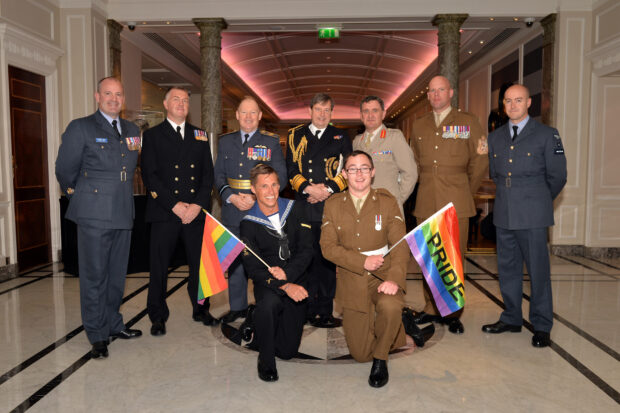 Follow us on Twitter and don't forget to sign up for email alerts.