Yesterday's budget saw two very significant pledges by this government on defence. Firstly, the Chancellor announced that defence spending will rise each year until 2020/21.
Secondly, he confirmed that Britain will meet the NATO pledge to spend 2 per cent of GDP on defence each year of this decade.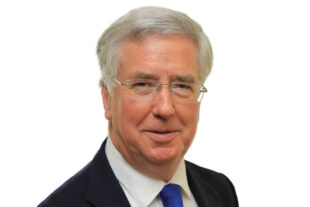 No one should be in any doubt – these announcements will send a very powerful message to ally and enemy alike. The US State Department opened its press briefing yesterday with following words: "We appreciate the United Kingdom's leadership in announcing today that it will continue to meet the Wales Summit Defence Investment Pledge… we applaud their leadership". The commitments are further bolstered by a new security fund which will make up to an additional £1.5 billion available to the armed forces and Security and Intelligence agencies by 2020.
The budget also brought welcome news for some of our bravest soldiers and for some of our soldiers of the future. VC and GC recipients will see their annuity payments quadrupled to £10,000. And £50m was confirmed to enable the government to extend its Cadet Expansion Programme to 500 schools by 2020, helping more young people develop important life skills such as leadership and confidence.
Britain's defence in numbers
These announcements demonstrate the importance we place on defence and security. In that spirit, yesterday I addressed all of Britain's ambassadors and called on them to help tell Britain's defence story around the world. Below are some of the facts and figures that I shared with them, and you can read my full speech here.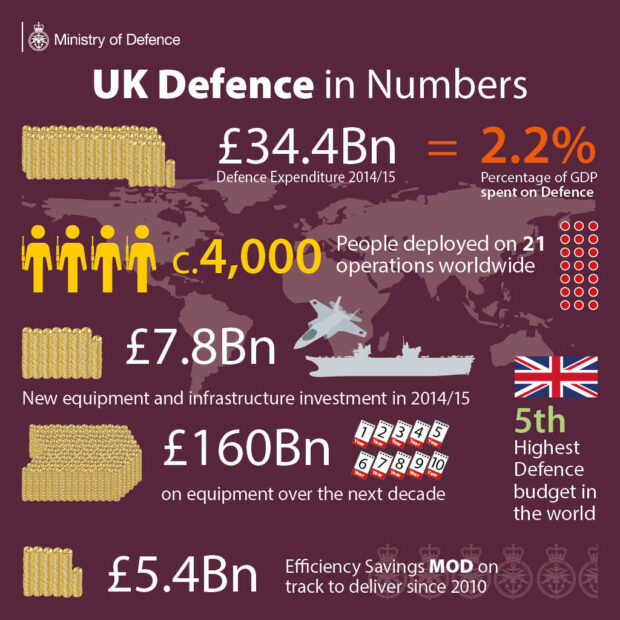 The message that I want our ambassadors to take round the world is that Britain has a world class armed forces with a truly global reach. We need to play a major role – as the world has become a darker place. Yesterday's budget announcements underline both of these points – and provide the right platform for the Strategic Defence and Security Review this autumn that will keep Britain safe and strong for a generation.
Follow us on Twitter and don't forget to sign up for email alerts.