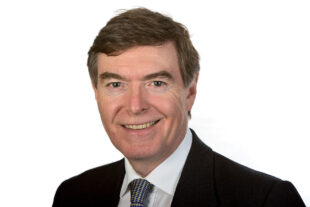 Today I can announce that the naval test reactor in the Vulcan Naval Reactor Test Establishment (NRTE) at Caithness in Scotland shut down for the last time yesterday, as planned.
This is in line with the decision announced to Parliament in 2011, by the previous Defence minister, Peter Luff, that the reactor would be shutting down before the end of 2015.  The shut down of NRTE's Shore Test Facility (STF) land-based nuclear reactor follows years of important prototyping activity at the site.
Work on the NRTE started in 1957, and since 1965 it has operated five different types of submarine reactor core.  This valuable work has been crucial in providing the MOD with a comprehensive and detailed understanding of the long term operation of nuclear reactor cores and has been used to give advance notice of any issues that might impact reactors onboard Royal Navy submarines.
Now the prototyping mission at the STF has completed, having gathered significant levels of nuclear knowledge, it is natural for the reactor to be shut down.  New technology is available and advances in other types of modelling and computational codes mean it is not necessary to set up future full-scale prototypes at this time for the next generation of reactor in the Successor submarines. We shall continue to ensure the safe operation of our submarines without full-scale prototyping.   We also have smaller physical models we can use that help us gather the information we need.
Safety at NRTE will remain of paramount importance as the site and its employees move from critical operations into post operational work, including defuelling and fuel management activities.
The post operational work will continue up to 2022 in the same decade that Her Majesty's Naval Base Clyde will become the home to all Royal Navy submarines, and the submarine centre of specialisation, bringing hundreds of jobs and investment to Scotland.
Further announcements about the future of the NRTE will be made in due course.  Today I want to pay tribute to the countless people – scientists, naval officers and technicians – who have over the last 50 years  pushed the boundaries of science at the Vulcan NRTE and, in so doing, played a vital role in keeping our country safe.
You can read more about the shut down here.