Of note in Defence news this morning, the Times story which reports that selection training for Britain's elite Special Forces will be "softened" under plans to protect recruits from extreme temperatures is picked up widely.
The series of explosions in Kabul, which have killed dozens of people including one member of Afghanistan's NATO force, is running across broadcast outlets.
SAS selection
The Times this morning reports that selection for Britain's elite Special Forces will be softened under plans to protect recruits from extreme temperatures, humidity and winds, which they claim has triggered anger from SAS insiders and their counterparts in the US. The reported move comes after the death of three Army reservists during a recruitment exercise in the Brecon Beacons in 2013. The piece includes comment from SAS insiders who have raised fears that a less grueling regime would allow weaker recruits to make the grade. The article reports that American Special Forces expressed shock at the idea of Britain lowering standards.
The piece has been followed up by reporting in the Mirror, Daily Express, Daily Mail and the Daily Telegraph, as well as BBC Online.
Although the MOD does not comment on Special Forces, following the coroner's verdict on the deaths of CplJames Dunsby, L/Cpl Craig Roberts and L/Cpl Edward Maher, Brigadier John Donnelly, Director Personal Services (Army) spoke about the findings. You can read what he had to say here.
Veteran breakfast clubs
A rolling package is running on BBC News on a veterans breakfast club in Hull where veterans come together tosocialise with like minded people. There are now dozens of clubs around the world, helping scores of ex-servicemen and woman cope with life back on civvy street. Several veterans were interviewed, with all of them saying how difficult it can be to transition out of the Armed Forces and how much clubs like these have helped them and given them something to look forward to.
You can find out what the MOD does to help support our veterans here.
Kabul blasts
 A number of outlets report that a number of people have been killed in a truck bomb explosion in Kabul. There have been a series of explosions in the city over the past 24 hours with some outlets reporting that this is the worst case since coalition forces handed over in December. It is being reported more broadly that one of the dead is a member of Afghanistan's NATO force.
Indian Air Force
 The Times follows up reports that the Royal Air Force and its Indian equivalent were in a public dogfight yesterday over whose pilots did best in a training exercise. The piece notes that the Indians claimed a shoreline of 12-0, and includes an RAF source rebuttal saying that the claims are almost comical and designed to please a domestic audience.
The RAF's full statement is as follows:
An RAF spokesperson said:
 Our analysis does not match what has been reported, RAF pilots and the Typhoon performed well throughout the exercise with and against the Indian Air Force (IAF). Both nations learnt a great deal from the exercise and the RAF look forward to the next opportunity to train alongside the IAF.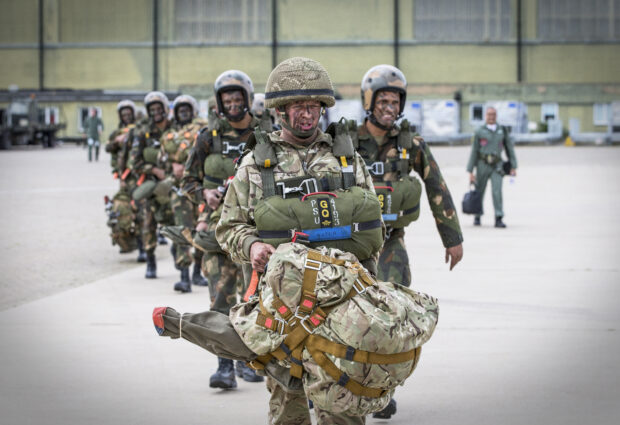 Follow us on Twitter and don't forget to sign up for email alerts.