Making news today, ISIL extremists have beheaded one of Syria's most prominent antiquities scholars in the ancient town of Palmyra, and Thai police say they believe the attack on a shrine in Bangkok was the work of several people.
Afghan interpreters
The Daily Mail carries another story on Afghan interpreters seeking relocation to the UK. The Telegraph and The Times also run similar stories. They write that David Cameron must "urgently" offer sanctuary to Afghan interpreters, including one who worked for him. It reports the Government as saying there is little evidence of Taliban intimidation but the papers go on to state that there have been a wave of attacks.
The fact of the matter is that UK Government support locally engaged staff in Afghanistan through two distinct policies: a separate intimidation policy to deal with any allegations of intimidation received from all current and former local staff as a result of their employment with UK personnel; and a generous ex-gratia redundancy scheme for eligible staff, which is linked directly to the drawdown of UK military operations. Over 600 former staff are in receipt of offers under the ex-gratia redundancy scheme. The MOD full statement is below and comments from Penny Mordant, Armed Forces Minister can be seen here.
Whilst we cannot comment on individual cases, we recognise the vital role local staff, including interpreters, played in operations in Afghanistan. That is why, as well as offering a generous redundancy package in recognition of this service, we have an expert team in Kabul, including experienced detective inspectors, to thoroughly investigate claims of intimidation made by local staff. The team provides bespoke security advice, assists with relocations within Afghanistan and, where necessary, relocation to the UK. We look carefully at every case.
Battle of Britain
Many outlets cover yesterday's flypast of Hurricanes and Spitfires which marked the 75th anniversary of the Battle of Britain's "Hardest Day", recalling events from 18th August 1940 when Bromley's Biggin Hill came under attack from the Luftwaffe as it attempted to gain air superiority. The social media coverage included significant pick-up (in excess of 2 million views) of the MOD's own proactive coverage on Facebook. 
Calais
Security at the port of Calais is to be further stepped when Britain signs a new agreement with France tomorrow. The majority of papers report that Home Secretary Theresa May will travel to the Eurotunnel site in Calais to complete the deal with French ministers. A spokesman for Bernard Cazeneuve, France's interior minister, says the agreement will focus on security at the so-called "Jungle", where up to 5,000 migrants are camped. The Independent writes that in a linked move, more of Britain's foreign aid budget is likely to be sent to countries in Africa from which the migrants come from, together with humanitarian aid for those sleeping in camps in Calais. British and French ministers will also promise more joint working to tackle human traffickers, as well as increased security at Channel ports.
World War 2  bomb
There is various coverage in the papers today, including The Daily Mirror and The Daily Star, after a dad took pictures of his children happily playing with what they thought was a washed up buoy on a beach in Wales. In fact it was an unexploded bomb from World War 2 which was later blown up by a Royal Navy bomb disposal team.
Image of the day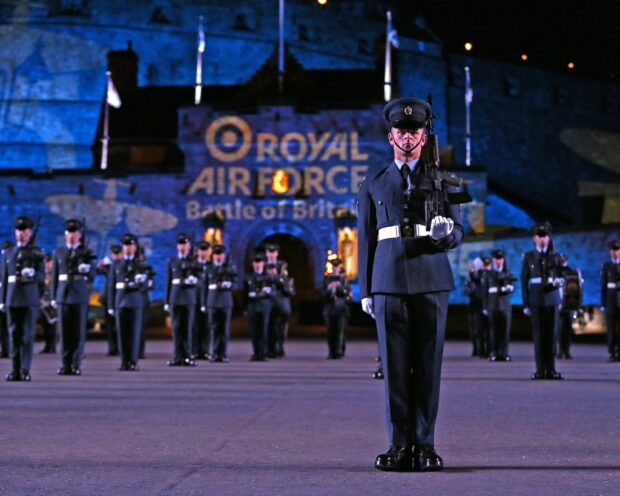 Follow us on Twitter and don't forget to sign up for email alerts.