In defence news today, various papers report on threats to Afghan interpreters who worked with British forces, and the leak of government email addresses apparently registered with infidelity website Ashley Madison.
Afghan interpreters
The Daily Telegraph and The Daily Mail report on threats made against interpreters in Afghanistan who worked with British forces in the country, including a 26-year-old known as "Shaffy" who reportedly worked as David Cameron's translator. According to The Telegraph, Defence officials are reviewing his case and considering giving him funding to move homes within Afghanistan.
In an editorial comment piece, retired General Sir Michael Rose calls on the British Government to follow the US example and introduce legislation which would fast-track immigration visas for those who served British forces in Afghanistan. Elsewhere, retired General Sir David Richards, former Chief of Defence Staff and commander of international forces in Afghanistan, told The Daily Mail that he is ashamed at the treatment of interpreters. He says there should be no debate over whether the UK provides sanctuary to men who risked their lives standing shoulder-to-shoulder with British forces.
Armed Forces Minister, Penny Mordaunt, said yesterday:
All of these brave people deserve our deep respect.  Recognising our connection to Afghans who worked directly with the Ministry of Defence, we have put in place a package of legal and fair policies for the brave men and women who worked with us for a significant time, and who were made redundant due to the drawdown of British Forces in Afghanistan.

These policies were designed in consultation with other ISAF allies and the Afghan Government to ensure that we recognised the efforts of our local staff, while enabling them to continue to contribute to a brighter future for them and their families in Afghanistan. Indeed, the Afghan Government was keen to see these locally employed staff staying in the country to contribute to its future.

For those who are eligible, the UK Government's financial offer to locally employed civilians includes a generous redundancy package which offers 18 months salary or training with financial support. For those who fulfil additional eligibility criteria, such as staff who were regularly involved in working on the frontline (largely interpreters), there is an option to apply for relocation to the UK along with their families. To date, over 150 locally engaged civilians (a total of 330 people including their families) have been relocated to the UK.
You can read the Minister's comments in full in yesterday's blog.
Ashley Madison
The Times reports that government officials are at risk of blackmail after hackers leaked names and personal details relating to 37 million members of infidelity website Ashley Madison. It is reported that more than 130 British government email addresses registered with the dating service are among those released online, raising fears that criminals could use nude pictures and details of sexual desires posted on the site to extort money. The personal details also include addresses, ages, phone numbers, credit card details, prompting calls for an urgent review of government security.
The Daily Telegraph reports that scientists working at a defence laboratory and a female MP are among hundreds of public servants whose personal details have been published. It says the data includes details of two workers at DSTL, based at Porton Down in Wiltshire. According to The Guardian, more than 100 user accounts are registered with the MOD, and another 100-plus accounts with emails ending in gov.uk.
A Cabinet Office spokesperson said:
The Civil Service Code outlines the values and standards of behaviour expected of all civil servants. Departments have their own policies on staff behaviour and we would expect them to handle individual cases using their usual processes.
Artful
The Daily Telegraph also reports on the arrival of the Royal Navy's newest nuclear-powered submarine at its base on the Clyde. Artful, the third of the Royal Navy's new Astute-class attack submarines, will carry out sea trials before entering service later this year.
The 7,400-tonne vessel travelled from its construction yard at Barrow-in-Furness in Cumbria to the Faslane naval base near Helensburgh, where it was welcomed by Scotland's senior naval officer Rear Admiral John Weale. She will provide the Royal Navy with the most technologically advanced submarine Britain has ever sent to sea.
Read more about Artful and her cutting-edge capabilities on our gov.uk page.
Image of the day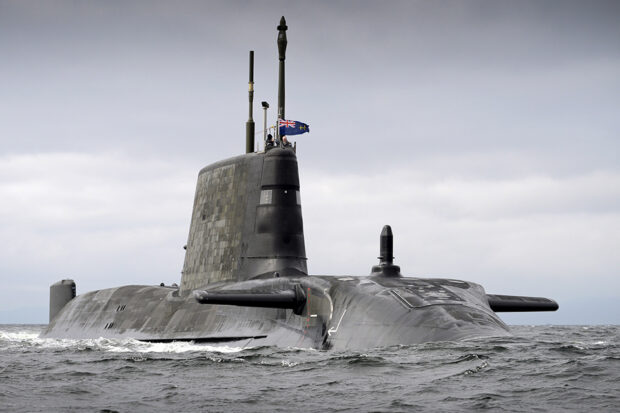 Follow us on Twitter and don't forget to sign up for email alerts.