In today's UK Defence news, comments made by the Chancellor yesterday that the Government could call a new vote authorising attacks in Syria even if Labour's new leader refuses to support action are carried widely in today's papers.
Mr Osborne said the 2013 decision to block air strikes was "one of the worst the House of Commons has ever made".
NATO fuel contract
The Daily Telegraph reports that military police are investigating claims Britain and its Nato allies were overcharged hundreds of millions of pounds for fuel by a defence contractor during the Afghanistan campaign. A Nato audit found the military alliance may have been overcharged by as much as £460 million by Supreme Group. According to the paper, Britain is believed to have had put in around 10% of the money to ensure troops in Helmand had fuel, meaning the UK was potentially overcharged up to £46 million.
An MOD spokesperson said:
We are committed to getting the maximum value for money for the taxpayer and will always seek to recover any overpayments. We are aware of the allegations of overcharging by Supreme and we have referred the matter to the MOD Police Criminal Investigation Department.
Defence deals
According to the Financial Times, rules on the profits arms companies can make on more than £8bn of contracts with the government each year will be renegotiated. The new Single Source Regulations Office – set up by the MOD in January as an independent regulatory body – will scrap existing guidelines, which have been in place unchanged since 1968. The article says changes in the types of goods and services and the host of different contracts means changes are required.
The piece adds that the Government intends all £8bn of its annual spending on single-source defence contracts will be overseen by the regulator, and hopes this will bring significant benefits for taxpayers.
Syria
The Financial Times and the Times  write that the United States has formally warned Russia against military activity in support of President Assad in war-torn Syria; the US says it could lead to a confrontation with the American-led coalition against ISIL and warns that it could worsen the refugee crisis. Syrian officials refuse to confirm reports of an enhanced Russian military build-up in the country. According to reports, the Guardian says that Washington made its views known in a telephone call from Secretary of State John Kerry to his Russian counterpart Sergei Lavrov.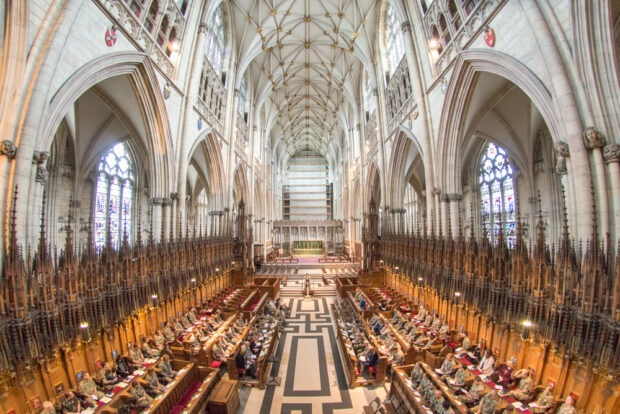 Follow us on Twitter and don't forget to sign up for email alerts.