The Army's most senior nurse has received a prestigious award recognising his inspirational leadership in the field.
Colonel David Bates is among a group of Nursing Times Leaders described by the publication's editor, Jenni Middleton, as being "the most influential, intelligent and impactful nurses in the profession".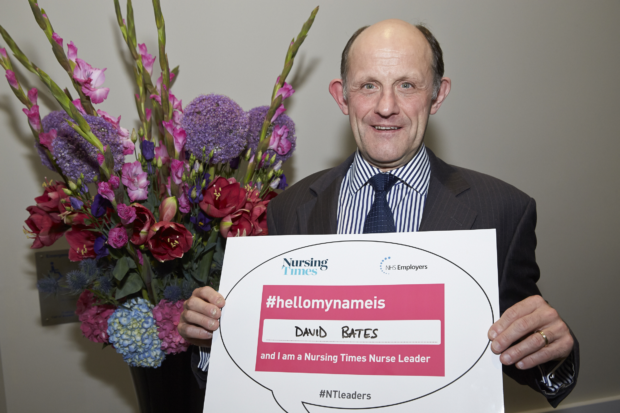 His "impressive career history" was praised by judges as illustrating the crucial role of the nursing profession in the armed forces. Nursing Times also highlighted the "important contributions in both clinical and strategic areas" that Col Bates has made.
Col Bates has been in the Army for 34 years, after three years in the Reserves. He is now in his final appointment, where he is focussed on promoting, protecting and restoring soldiers' health.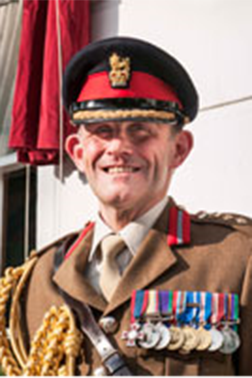 Here, Col Bates, the senior nurse in the Army in his role as Director of  Army Nursing Services and Assistant Director for Healthcare Requirements and assurance, Army Medical Services, discusses his career and delight at receiving the award.
I joined the Army as a Private soldier, following three years as a Territorial, to complete student nurse training. I qualified at the Queen Elizabeth Military Hospital in Woolwich and worked there in orthopaedics  as my first job. Having learned much about military medicine from the casualties that we treated following the Falklands War, I decided that burns and plastic surgery was a useful career focus to develop myself as a military nurse.

This provided me with an excellent foundation that led to further specialisation in CBRN (Chemical, Biological, Radiological and Nuclear) medicine and wider force health protection. These areas were further developed with experience gained during operational tours in Belize, the Middle East, the Balkans, Northern Ireland and southern Africa. These were interspersed with periods on the staff that gave me the opportunity to bring my experience to bear in the capability development and policy areas.

Catterick-based 35 Squadron from 5 Medical Regiment

I am now responsible for advising the Director General of Army Medical Services on all professional nursing matters. I also lead a team of senior nurses who ensure and assure that Army nursing remains at the cutting edge following withdrawal from operations in southern Afghanistan. I head up a separate team that has a  wider responsibility for setting and monitoring the Army's healthcare requirements whilst assuring health and care interventions delivered by the Army in the field.

I've had the privilege to serve and lead multi-professional teams as well as nurses of all three uniformed services and the MOD for the last 34 years. This award is recognition of them getting the job done and improving the lives of soldiers and their families, on operations and at home. All I've done is give some direction and guidance or reduced friction when required.

We often hear that leadership is not about the role or how many people you have under command, it's about being a change agent; being an exemplar of good practice, having a great idea and making the profession better for it.