The highest ranking Army Reservist has taken up one of Scotland's oldest and most historic appointments, when he was installed officially as The Governor of Edinburgh Castle.
Major General Mike Riddell-Webster, a former regular Army officer who joined the Reserves after retiring at the end of 2014, formally took on the role at a parade on the Castle's Esplanade yesterday.
This is the first time an Army Reservist has held this post. Until now the most senior regular Army officer in Scotland has filled the appointment as it currently exists.
Reserves play an important role in our Armed Forces and can be found at all levels of the Army command structure. The job of Governor has been split from the job of General Officer Scotland, which continues to be carried out by a regular Army officer.
He joins a distinguished list of Governors that dates back to the 11th Century and includes the Dukes of Hamilton, Argyll and Rothesay.
Maj Gen Riddell-Webster said:
I am very honoured to be installed in such a historic appointment as The Governor of Edinburgh Castle.

My job will be to represent the Army in Scottish society and it is something that I will take great pleasure in doing.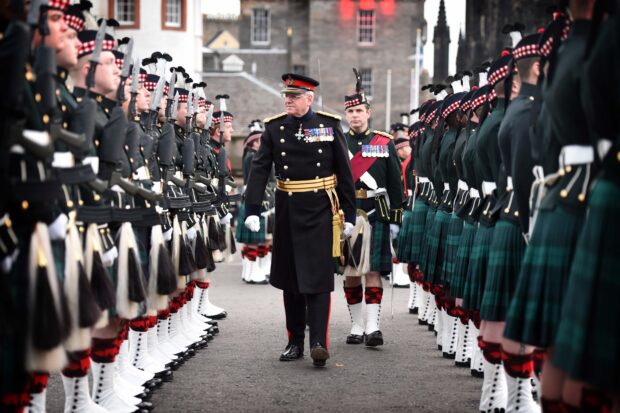 The parade included troops from The Royal Regiment of Scotland, Pipes and Drums from the Regiment and the ceremonial key to the world famous landmark was officially handed over by The Lord Lyon, King of Arms, the head of all traditional heraldry in Scotland, accompanied by his Heralds and Pursuivants.
There is only one other reservist of as high a rank as the new Governor, Major General Ranald Munro, who is currently Deputy Commander Land Forces.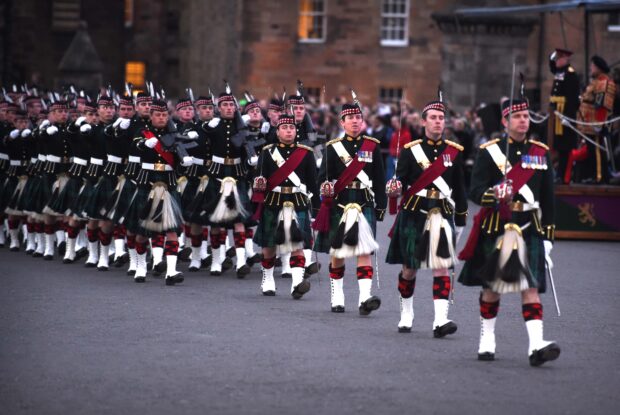 The Army's most senior Reservist: Major General Riddell-Webster
Major General Riddell-Webster was commissioned in 1983 and spent most of his career in the 1st Battalion The Black Watch (now The 3rd Battalion The Royal Regiment of Scotland) and commanded the Battalion during the 2003 Gulf War, when the unit was deployed into Basra. He has also completed operational tours in Northern Ireland and Kosovo.
Maj Gen Riddell-Webster held several senior General Staff appointments before leaving the regular Army in 2014 and joining the Army Reserves in 2015. 
He is also a postgraduate student at Edinburgh's Heriot Watt university, where he is studying for an MSc in Energy.
Major General Riddell-Webster was carrying his grandfather's sword on parade yesterday, lent to him by the Cameronians' Museum in Hamilton.
 His grandfather, General Sir Thomas Riddell-Webster GCB DSO, a famous officer in the now-disbanded Cameronians, was the Quartermaster General between 1942 and 1946.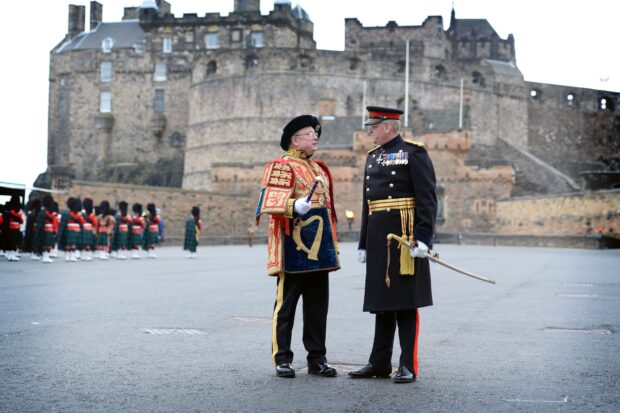 Major General Mike Riddell-Webster, speaks to Lord Lyon Dr Joseph Morrow on the esplanade of the world famous monument. The Lord Lyon, King of Arms presides over this ancient and historic ceremony.