In recent days there has been widespread media reporting of the impact on serving and former personnel of investigations into alleged criminal activity during operations in Iraq.
The vast majority of UK service personnel deployed on military operations conduct themselves professionally and in accordance with the law - and we owe them a debt of gratitude for putting themselves in harm's way to help keep Britain safe. That is why we are determined to ensure our Armed Forces overseas are not subject to persistent legal claims that undermine their ability to do their job, and work is underway across Government to do just that.
Britain's military is held in high regard around the world. This reputation has been gained not simply through their expertise and access to world-leading equipment, but also the knowledge that with very few exceptions, they adhere to the highest personal and professional standards whenever and wherever they are called upon. This is instilled and reinforced by military training programmes, all of which underpin the ethics and discipline expected of our service people.
But no one is above the law and the MOD rightly takes criminal allegations, including those of abuse and unlawful killing, extremely seriously. The Iraq Historical Allegations Team (IHAT) was set up in 2010 to ensure that credible allegations are properly investigated and the facts established. This is a complex and time-consuming process but meets the UK's legal requirement to investigate allegations of human rights violations or war crimes by its Forces. Without IHAT's vital work, our Armed Forces would be open to referral to the International Criminal Court – something this Government is determined to avoid.
Recent reporting has referred to former and serving personnel being 'hounded' by the authorities. In fact, the IHAT has no control over the type and number of allegations it receives - this is primarily driven by legal firms representing alleged victims, some of whose actions have recently been called into question. Indeed, a key role of IHAT is not only to ensure serious and credible allegations are thoroughly investigated, but that false allegations are identified and dismissed, thus reducing the impact on service personnel.
The MOD recognises that historical allegations in this and other operational theatres, continues to be of concern to the Armed Forces community bringing uncertainty and stress. A great deal of effort and resource is given to mitigating the impact and providing practical and legal support to our Armed Forces.
Below is a Q&A that explains the background and the work of the IHAT and the Service Prosecuting Authority.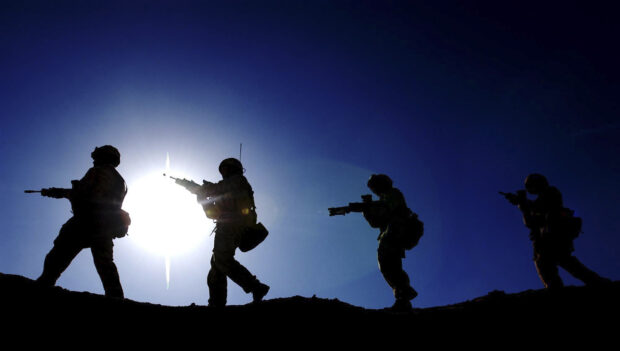 What is IHAT?
The MOD established the IHAT in 2010 to undertake independent investigations into allegations of criminality by British military personnel during operations in Iraq between 2003 and 2009. A dedicated investigation team was deemed necessary due to the volume of allegations received.
The IHAT works in support of the Service Police. Lawyers acting for those who made the allegations claimed it was not sufficiently independent, and asked the UK Courts to order a public inquiry into all these cases. The High Court rejected this argument in 2013 and concluded that the IHAT would be able to establish the truth more effectively and cheaply than a public inquiry. The work of the IHAT is funded until the end of 2019.
The IHAT pursues investigations only where allegations are credible. However, preliminary work is often necessary in order to test the credibility of an allegation. All those investigated are assumed innocent until proven guilty, and the work of the IHAT helps to ensure that serving or former personnel are not dragged through the courts without cause. The Director of Service Prosecutions will only prosecute if the evidence meets the UK standards for prosecution.
By thoroughly investigating, and potentially prosecuting, serious offences, we are confident the UK will be able to satisfy the International Criminal Court (ICC) that it is meeting its obligations.
Why do we need it?
There is a legal requirement to investigate allegations of human rights violations or war crimes by UK Forces, who are rightly held to the highest standards wherever in the world they may be. If these allegations were not investigated by UK authorities, they would be open to referral to the ICC. Without IHAT, the investigation process would take significantly longer.
Why should Armed Forces personnel be held accountable for their actions?
The vast majority of UK Service personnel deployed on military operations conduct themselves professionally and in accordance with the law. However there is a legal obligation to investigate allegations of abuse or unlawful killing. It is appropriate that any allegations relating to Iraq should go to the IHAT for analysis and, where appropriate, investigation.
The Al-Sweady Inquiry showed that allegations of wrongdoing are not always true. However, it is right that all allegations are investigated and that those against whom there is evidence of criminal conduct are prosecuted.
What is IHAT dealing with?
The IHAT is dealing with a very large volume of allegations - its caseload currently consists of 1,558 allegations.
This is a complex and necessarily time-consuming process which can be made more difficult by some legal firms and opponents seeking to use the system for their own ends.
Just because an allegation has been passed to the IHAT it does not mean that a soldier will be investigated, let alone charged and prosecuted.  Each allegation is considered on its merits. The IHAT gives very careful consideration to the credibility of an allegation and the very difficult circumstances that the UK Armed Forces faced at the time.
The IHAT has reviewed or is in the process of reviewing allegations of unlawful killing/homicide in respect of 288 victims.  To date, allegations involving 58 victims have been closed or in the process of being closed, including one case that was referred to the Service Prosecuting Authority who directed that there should be no prosecution, and one that was subject of a review and has been passed to the RAF Police. 
How does IHAT work with the SPA?
IHAT gathers evidence on a case and decides whether to continue or close an investigation. The IHAT does not decide if there is a case for prosecution; that is the role of the independent Service Prosecuting Authority (SPA). The relationship between the IHAT and the SPA is similar to that of the civilian police and Crown Prosecution Service.
Is this a 'witch hunt' by IHAT?
The IHAT has no control over the allegations it receives but considers all those submitted in order to identify those that are credible, and which ones it is legally obliged to investigate. This Government has consistently voiced concerns about the volume of sometimes spurious claims made against our service people and believes the legal firms involved have questions to answer over their role in the current situation. We are taking steps to ensure our Armed Forces overseas are not subject to persistent legal claims that undermine their ability to do their job. Ministers have commissioned detailed work on this and will make further announcements in due course
The work of the IHAT is overseen by the Service Police and investigators are advised by the Service Prosecuting Authority, both of which understand the pressures of conflict.
Don't you have a duty to look after the service people who so bravely served their country?
Our duty of care to service personnel who face legal proceedings as a result of actions taken in connection with their military service is of the utmost importance.  The Department is committed to standing behind its people who act reasonably and in good faith in the course of their duties. This applies equally to serving and former personnel.
The MOD will provide or fund legal representation for service personnel in a variety of legal contexts; including those who are the subject of criminal investigations as well as those giving evidence about their own conduct in other forums such as inquests or public inquiries.
In addition a range of welfare support is available from a variety of sources.  This will be provided primarily through the chain of command for those still serving, whilst retired personnel can access a network of support from Veterans UK, Regimental Associations, Service charities and other sources.
We understand the strain that being involved in such proceedings can place on service personnel, and we are doing all we can to mitigate that impact to the greatest extent possible, whilst also recognising that legal scrutiny of the actions of the Armed Forces is a crucial part of the democracy and rule of law that they serve to protect.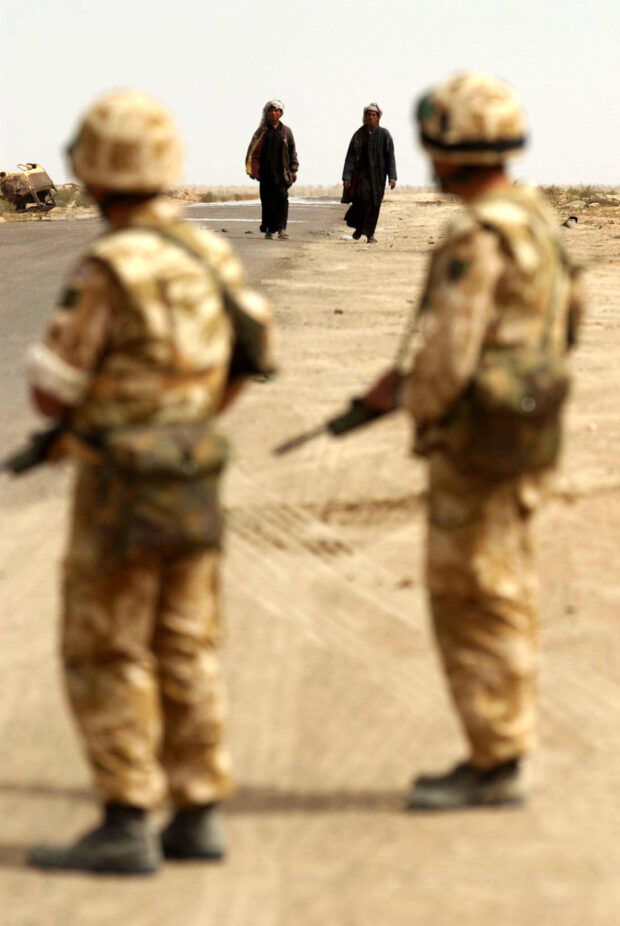 The press says only a handful of cases have been completed. Why are investigations taking so long and are you doing anything about it?
Investigations are necessarily time-consuming. Issues such as the period since an alleged incident occured, the lack of information provided by claimants at the outset, along with difficulties in getting access to claimants or witnesses in Iraq all complicate these investigations. However, the conduct of law firms has done nothing to improve matters. By adding many batches of hundreds of new allegations each they have repeatedly caused IHAT to divert resources, and to reprioritise their caseload. By also referring these allegations to the International Criminal Court, they have diverted IHAT resources to respond to its requests for information.
Why are IHAT contacting personnel? Isn't this 'hounding'?
Any suggestion that 280 soldiers have received letters from the IHAT informing them that they face prosecution for their role in events in Iraq is not true. IHAT investigators have written to a number of potential witnesses appealing for information; these include serving and former Armed Forces personnel. This is standard police practice when undertaking a thorough investigation into alleged wrongdoing.
What happens to allegations that do not reach a criminal threshold?
Where the IHAT concludes that no criminal offence has been committed, or the Director of Service Prosecutions, applying the Code for Crown Prosecutors, decides not to prosecute, the case is referred to the MOD. The Court has ordered that where the evidence suggests that UK Forces may have violated someone's right to life, a further process - similar to an inquest - should follow. In some cases referred back to the MOD we may pay compensation. However, the MOD will robustly defend claims for compensation that do not appear to have merit in order to protect taxpayers' interests.
Why might service people be investigated multiple times for the same alleged incident?
Under limited circumstances, the same incident may be looked at more than once. It may have been investigated at the time by the Royal Military Police, but further lines of enquiry may now be possible. Where the evidence is sufficient to enable a claimant to argue that their relative's right to life was breached, the Courts have directed that a process similar to an inquest is required in order to satisfy the European Convention on Human Rights. These inquests - termed Iraq Fatality Investigations - are not concerned with liability or prosecution, and seek only to establish the facts of a death and to understand the contributing factors, which may assist the Armed Forces in learning lessons.
Follow us on Twitter and don't forget to sign up for email alerts.