Leading Defence news today is continued coverage of the terror attack in Turkey, and reporting on whether the UK could send non-combat troops to Libya.
Ankara
There is continued and widespread reporting that a car bomb terror attack has hit Ankara, killing at least 34 people and wounding dozens more. The blast is reportedly the third to strike Ankara in less than six months, and the papers, including The Independent, The Guardian, The Sun, The Telegraph and The Times, say it will fuel fears that Turkey, which shares a border with Syria and is gripped by an internal conflict against Kurdish militias, is becoming dangerously unstable.
Libya
An article in The Guardian reports that the Foreign Affairs Select Committee will ask the Government whether it intends to send 1,000 non-combat troops to Libya to train a force capable of driving out Daesh. The Government's position on Libya can be seen in full below.
An HMG spokesperson said:
The UK, along with international partners, is supporting the process to form a recognised Libyan government and we are developing plans to support this. No decisions have been made about the future deployment of any British military forces to Libya as part of an international coalition force.
Trident
The Telegraph writes that Olympics-style experts may oversee the building of the Trident programme's successor and, according to Defence industry bosses, could help to deliver it on time and on budget. The MOD's position can be seen in full below.
An MOD spokesperson said:
We're establishing a new body to manage the procurement and maintenance of our nuclear submarines. It will have the authority and freedom to recruit and retain the best people. The MOD will maintain overall control of our nuclear submarine building programme.
Image of the Day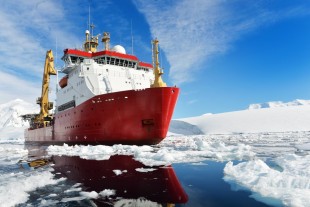 Follow us on Twitter and don't forget to sign up for email alerts.