The grave of a previously unknown Reverend was today rededicated in France almost 100 years after he was killed in World War One.
The moving rededication service for Reverend (Captain) Alan Cecil Judd MC was attended by more than 20 of his extended family from as far as South Africa, including Harry Judd, drummer in the pop groups McFly and McBusted, and winner of Strictly Come Dancing 2011.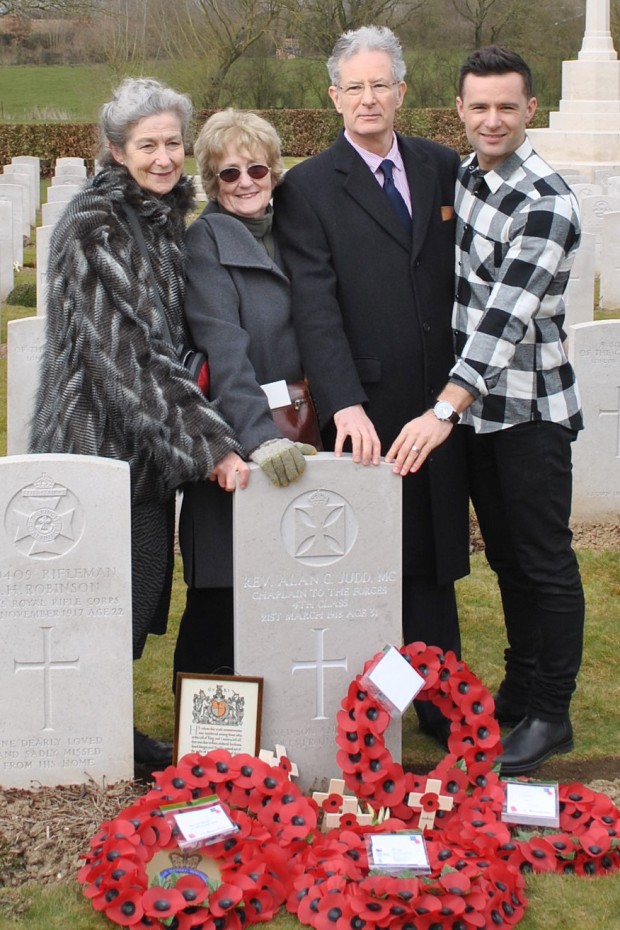 At the time of his death on 21 March 1918, Revd Judd was a temporary Chaplain 4th Class attached to the 2/5 Sherwood Foresters.
Revd Judd was awarded the Military Cross posthumously in April 1918. The citation in the London Gazette read: "For conspicuous gallantry and devotion to duty in attending to wounded under shell fire. He searched shell holes for wounded, assisted them to the dressing station, and in one case carried a man on his back. His cheerfulness had a splendid effect in the front line trenches, which he continually visited."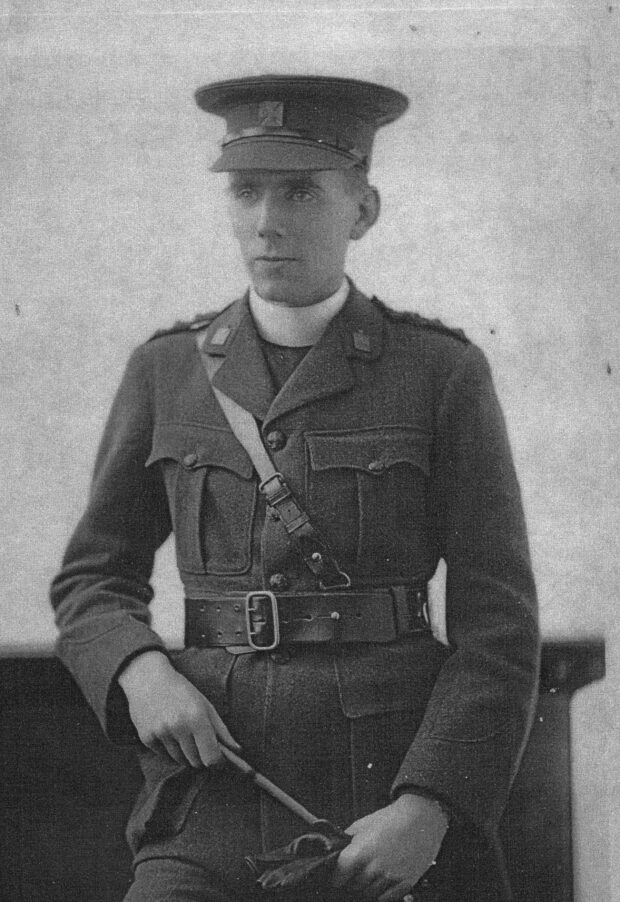 Revd Coulter, Chaplain General and head of the Royal Army Chaplain's Department said:
As Chaplain General to Her Majesty's Land Forces it is with great pleasure that we can finally put the name of the Reverend Alan Cecil Judd MC on a previously unknown grave. Mr Judd was 31-years-old when he died attending the wounded under shell fire in the front line. Highly regarded by all who knew him, he had joined the Army as a chaplain on 10 January 1916 and for the next two years served God caring for soldiers to the very best of his ability. Here was a chaplain who lived in the front line putting others before himself and who lost his life in the service of God and his fellow man. May he rest in peace.
When the case was brought to the MOD's Joint Casualty and Compassionate Centre (JCCC), part of Defence Business Services (DBS), very little was known about the Revd Judd or his family.
Revd Judd's identity was for many years sought after by a group of other padres who used to cycle around the military cemeteries of France and often wondered who was the "unknown" padre buried at the Commonwealth War Graves Commission Fifteen Ravine British Cemetery at Villers-Plouich, France.
Nicola Nash of JCCC said:
Little did we know that once we confirmed Padre Judd's identity and started to trace his family tree to identify any living relatives, we'd unveil a fascinating and rich family history populated with clergymen, service personnel, writers, journalists, merchants, politicians and musicians including George du Maurier, Sir Oliver Nicholas Millar (former Surveyor of The Queen's Pictures and first Director of the Royal Collection) and Terence Judd a virtuoso pianist regarded as a prodigy in the 1970s.

 

We are really pleased to have found Revd Judd's family and to be able to rededicate his final resting place with a named headstone with his extended family present.
With so few records surviving of Revd Judd's war time service, a letter sent by his orderly, Private Hardwood, to his elder brother describes him as "a fine gentleman in every way he had always a smile and a cheering word for everyone and under the heaviest fire he was as calm as a lamb… Every soldier and officer in the regiment your brother was attached, highly esteemed him."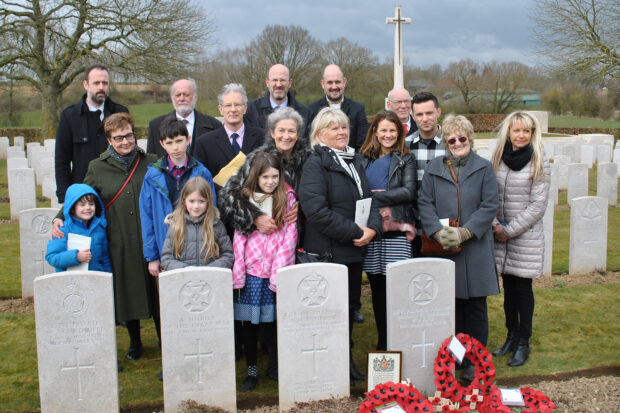 Christopher Judd, Harry's father, said on behalf of the family:
It was a fantastic surprise to receive a letter from the MOD informing us that the Reverend Alan Judd's final resting place has been discovered. All the family are proud and humbled that unusually for a chaplain, Alan was posthumously awarded the Military Cross for conspicuous gallantry and devotion to duty in attending the wounded under shell fire.

 

The marvellous work now being done by the Joint Casualty and Compassionate Centre of the MOD is bringing distant relatives together, some of whom are journeying from South Africa to attend the service. We will share in this special occasion and stand in the place of his mother, brothers and sisters, all of whom of course suffered immensely from losing a member of their immediate family. In common with many families at the time of the Great War, they were unable to attend a formal service and this is the very least we can do for our ancestors and Alan.
Follow us on Twitter and don't forget to sign up for email alerts.