Broadcast headlines this morning lead with the news from yesterday that more than 70 people have been killed in a suicide attack in Pakistan. There is also continued reporting that Syrian President Bashar al-Assad has welcomed the recapture of Palmyra by Syrian Forces from Daesh, and further coverage of the unrest in Brussels yesterday.
DAESH
Articles in The Sun, Guardian and Daily Mirror report comments made by former prime minister Tony Blair emphasising that Daesh must be crushed and warning of the group's growing presence in Libya. Reports say Mr Blair has said Britain and its western allies must be prepared to send ground troops to crush Daesh forces or risk a terror attack in Europe. 
The Daily Mail follows up reporting that Crispin Blunt, chair of the parliament's foreign affairs select committee, has said British soldiers would become targets for Daesh and hostile fighters if they end up stationed in Libya's capital. Separately, The Times reports that British and American soldiers have visited Libya to scope out Daesh positions and assess logistics needs, according to Libyan officials.
Our position is as follows:
The UK continues to work with international partners on how best to support the new Libyan government.  All planning has been focussed on training Libyan Security Forces to provide their own security to the Government and Libyan people.  No decisions have been made about the future deployment of any British military forces.
ARMED FORCES HELPLINE
The Daily Mirror and The Sun follow up news reported on BBC 5 Live yesterday that calls from serving members of the UK Armed Forces to a confidential helpline have nearly doubled. According to the papers, forces charity SSAFA says calls rose from 1,600 in 2014 to more than 3,000 in 2015.
A MOD spokesperson said:
The Government is absolutely committed to the wellbeing of our Armed Forces and provides a wide range of support both during and after service. We enshrined the Armed Forces Covenant in law and have introduced a raft of measures designed to improve service life. The Government works in close partnership with the Service charitable sector on these issues and we value contributions such as this.
PUBLIC INTEREST LAWYERS
An article in the Daily Mail examines how law firm Public Interest Lawyers drummed up cases against British troops. The paper reports that the law firm paid an agent to hand out questionnaires to Iraqi civilians as a basis for making claims against UK personnel. The paper claims they were turned into unsigned witness statements in the UK by Phil Shiner's firm, which then lodged claims in court.
HAWK JETS 
The Telegraph reports that the MOD has placed a series of contracts worth £372m with British engineering groups to maintain the RAF's Hawk jets, guaranteeing around 700 jobs across the UK until 2020.
Minister for Defence Procurement Philip Dunne said:
The Hawk is a world-class training aircraft for our future fast jet aircrew. Pilots currently flying Typhoons and Tornados with such precision targeting Daesh in Iraq and Syria to keep Britain safe first learnt their skills in the Hawk. It will also be used to train the pilots that will fly our new F-35s, some of the most advanced aircraft in the world.

 

The contracts to support these vital training aircraft are a boost to British industry, sustaining hundreds of jobs across the UK – all made possible by our growing Defence budget and our £178 billion investment in buying and maintaining the best possible kit for our Armed Forces.
Read more about the MOD's investment in support of Hawk fast jet training aircraft here.
IMAGE OF THE DAY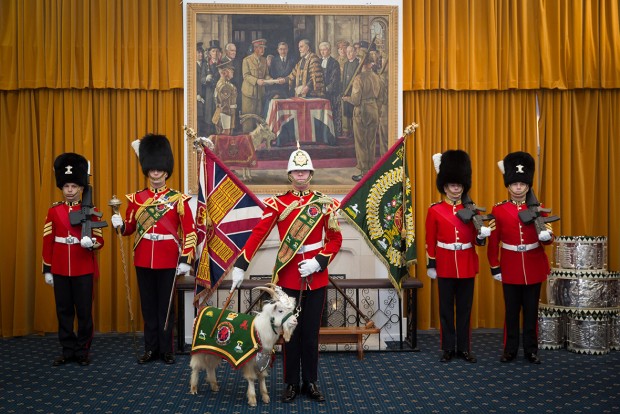 Follow us on Twitter and don't forget to sign up for email alerts.