In today's defence-related news there's coverage of the British Army bomb disposal team's part in the response to the Old Trafford bomb scare, and features on the new Dambusters of the RAF's 617 Squadron.
Old Trafford
The Telegraph, Mirror, Sun, Times and Guardian report on yesterday's football bomb scare at Old Trafford. It said that a crowd of 75,000 had to be evacuated and a controlled explosion by Army bomb-disposal experts was carried out on the device. The papers write that the device turned out to be an 'incredibly lifelike' fake bomb that had been left following an exercise to test their readiness against terror threats. An Army Explosive Ordnance Disposal team (from 11 EOD Regiment) attended at the request of Greater Manchester Police and carried out the controlled explosion on the device which was subsequently found to be not viable. 
New Dambusters

The Telegraph and Express write that the RAF's Dambusters are back on the frontline, as 617 Squadron trains with the first F-35B Lightnings, the world's most advanced stealth fighter, which will be operated by the Royal Navy and Royal Air Force. According to the articles, the Government has ordered a first batch of 14 of the fighters, also known as Lightning IIs. Wing Commander John Butcher is quoted extensively in the Express. He said: "The F-35B Lightning uses stealth technology to hide from enemy radar systems, effectively making the aircraft invisible. This is a significant tactical advantage as an enemy cannot fight what he cannot see."
Image of the Day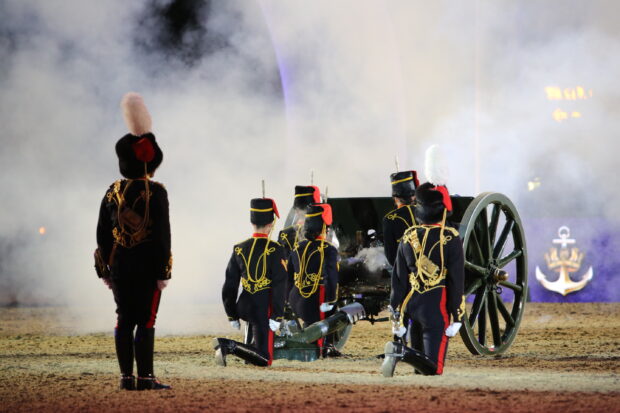 Follow us on Twitter and don't forget to sign up for email alerts.