Today's media summary covers the death of the Taliban's leader in a US airstrike, MOD contracts and training, and an Army compensation claim. 
TALIBAN LEADER
There is widespread coverage in the papers of the news that US officials believe they have killed Taliban leader Mullah Ahktar Mansour in a drone strike. Articles are carried in the Sunday Times, Sunday Telegraph, Sunday Express, Sunday Mirror, Mail on Sunday, the Observer and  Independent, and report that President Obama is understood to have ordered the strike personally. The strike is said to have hit a vehicle in which Mansour was travelling in Pakistan, near the border with Afghanistan.
It is being reported this morning by the BBC and Sky that Mansour's death has been confirmed by the Taliban and the Afghan spy agency.
EU ARMY
Articles in the Sunday Express and Mail on Sunday report on an EU Battlegroup exercise hosted by the UK on Salisbury Plain. Claims in the reports that it could be a step towards an EU Army are wrong.  This is a routine exercise that Britain has hosted three times previously: in 2008, 2010 and 2013. The Battlegroup consists of 1,500 which obviously in no way represents a standing army.  
The Government has repeatedly made clear that the UK would never be part of an EU Army and that we would use our veto to block any move towards one. Our statement is below:
The Prime Minister has repeatedly made clear that the UK will never be a part of an EU army. We retain a veto on all defence matters in the EU and we will oppose any measures which would undermine member states' military forces.
MOD CONTRACTS
The Sunday Telegraph (Business) reports that one of Britain's biggest arms purchases in years is exempt from new limits on how much Defence companies can make on MOD contracts. The article references that the Defence Secretary recently said the UK was poised to sign a £2.2bn deal with the US for the first of a nine-aircraft order for Boeing P-8 spyplanes.
Since 1 April, "single source" Defence contracts where there is only a single buyer – the MOD – and a single supplier, have been subject to a baseline profit margin limit of 8.95%. This cannot be applied to the UK's dealing with foreign government's, however, and our statement is below.
Procuring the Boeing P-8A Poseidon through a Foreign Military Sales arrangement allows us to get the capability we need and in the timeline we want. Buying the P-8 directly from the US government means that its purchase is excluded from the single source procurement framework, as outlined in the 2014 Defence Reform Act.
HUMAN RIGHTS
The Independent reports that the UK provides training in countries that are on the Government's human right watchlist. The article references an FCO list of nations that are designated "human rights priority", saying the British Armed Forces trains either security or military personnel in 16 of those countries 
A Government statement on this issue is below 
The fundamental right of all humans to fair treatment is intrinsic to all British Military training activity. Providing this training to countries around the world builds their capacity to effectively tackle security challenges, and is part of our longstanding network of Defence relationships.

All our support is delivered in line with the UK Government's Overseas Security and Justice Assistance Guidance, in order to mitigate the risk of contributing to human rights violations. If there is credible evidence that our support is being misused, we will take immediate action.
ARMY
The Mail on Sunday claims that Prince Harry's former flying instructor has won £400,000 compensation after quitting the Army over alleged bullying. The Army's statement on this case is below.
The Army takes all Service Complaints extremely seriously and this complaint was thoroughly investigated and considered by a Service Complaints Panel which made a determination.  As with all Service Complaints, it is policy not to comment on individual cases or outcomes.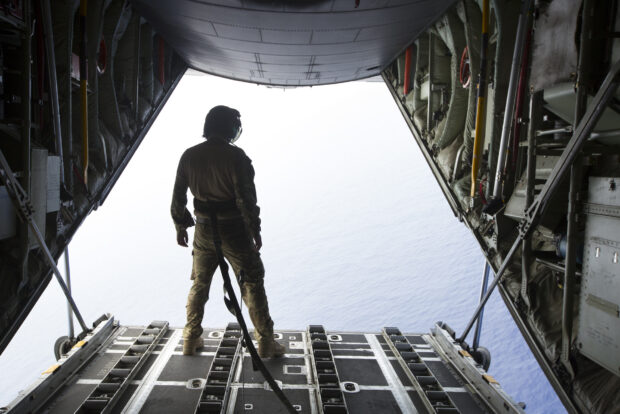 Follow us on Twitter and don't forget to sign up for email alerts.