A coroner has recorded a conclusion of suicide at the inquest into the death of Private Cheryl James.
Speaking outside the Coroner's Court, Brigadier John Donnelly, head of Army Personnel Services Group, said:
I want to repeat the apology I gave to the court and Mr and Mrs James at the start of the inquest. We are sorry for the low levels of supervision that were provided for the trainees at Deepcut in 1995 and for the policies that were applied to using trainees for guard duties, and that we took too long to recognise and rectify the situation. This inquest has been a difficult time for Cheryl's family and friends and I want to pay tribute to the dignity that they have shown, especially to Mr James whose courage, fortitude and generosity has been an example to us all.

The Army has made profound changes since 1995 which the coroner has acknowledged, but we do recognise that change is a continual process.

This has been a comprehensive investigation and I hope that the coroner's careful and balanced findings will not be overlooked. We will now study the conclusions carefully to ensure that we continue to train and care for our soldiers to the very highest standard fulfilling our obligation to their families.

General Sir Nick Carter, the head of the Army, has publicly committed to improving the Army's culture to ensure that the Army is demonstrably inclusive, that it respects difference and is a beacon of equality of opportunity. Or to put that another way, an Army where a talented young woman like Cheryl James would have thrived and excelled.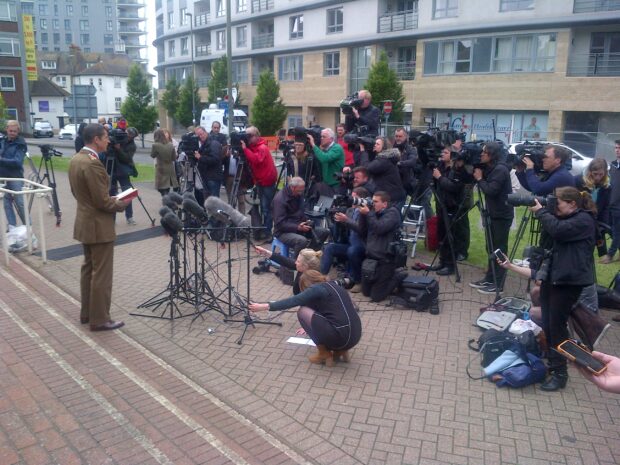 Follow us on Twitter and don't forget to sign up for email alerts.