Today's defence news includes reports that hundreds of troops are taking part in a Nato exercise in Poland, as well as stories on Trident and service accommodation.
EXERCISE ANAKONDA
The Sun reports that hundreds of British troops are taking part in this year's largest Nato-linked exercise in Poland, demonstrating the UK's commitment to allies in Eastern Europe. 
The Polish-led Exercise Anakonda features 31,000 troops, thousands of vehicles, 12 ships and over a hundred aircraft from 24 countries including the UK, Poland, the US and Germany. 
The UK participation includes 800 troops and Army vehicles from the 2nd Battalion The Mercian Regiment in Dale Barracks, Chester as well as engineers from 410 and 412 Amphibious Engineer Troops from Warrington and Paderborn, Germany.
Defence Secretary Michael Fallon said:
We are unwavering in our commitment to defend the sovereignty of the democratic nations of Eastern Europe. Exercises such as this send a clear message that Nato is ready to respond to any threat.
TRIDENT
The Times inaccurately reports that Britain has been 'secretly' developing a more destructive nuclear warhead.
There is no Trident upgrade taking place in secret. The UK currently fields the Trident Mark 4 warhead as part of the Trident Strategic Weapons System. The Mark 4A Arming, Fuzing and Firing system is a non-nuclear component being introduced into the UK Trident warhead to replace a similar component which is becoming obsolete. This is not a new warhead and does not change the destructive power of the weapon.
Our position is below.
The government is committed to maintaining minimum continuous at sea deterrence to deter the most extreme threats to the UK and to protect our vital interests; a decision on replacing the warhead will be taken when necessary.
As stated in the 2015 Strategic Defence and Security Review, work continues to determine the optimum life of the UK's existing nuclear warhead stockpile and the range of replacement options. A replacement warhead is not required until at least the late 2030s, possibly later. Given lead times, however, a decision on replacing the warhead may be required in this Parliament or early in the next. The Government will inform Parliament of its intended approach in due course. 
SERVICE HOUSING
The Telegraph covers the findings of a National Audit Office report about satisfaction levels of Army accommodation.
A MOD spokesperson said:
This is a matter of huge importance to the MOD and we have invested £660million in service housing over the last six years. No properties which are below Decent Homes standards are now allocated to service personnel and their families.
IMAGE OF THE DAY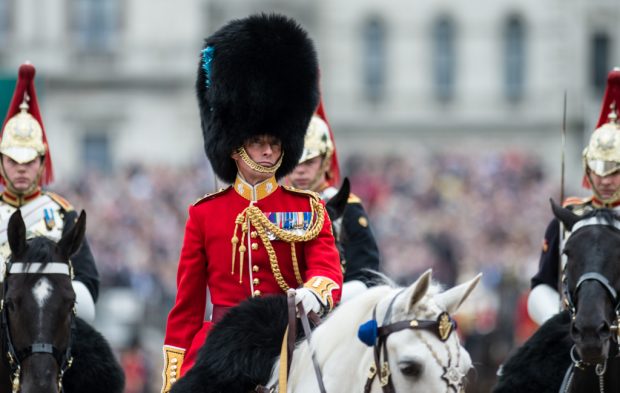 Follow us on Twitter and don't forget to sign up for email alerts.