Today's media is dominated by previews and coverage of the Trooping of the Colour ceremony, including a flypast by military aircraft.
TROOPING OF THE COLOUR
The Daily Telegraph is running a feature joining the men of the elite British Army Household Cavalry Mounted Unit as they prepare for today's Trooping of the Colour ceremony, with this and other Queen's birthday weekend celebrations covered in multiple papers.
You can watch coverage of the ceremony here.
CICHOCIEMNI
Senior officers and veterans from Polish and British special forces will gather in London today to mark the 75th anniversary of a little-known chapter of the secret war against the Nazis, reports The Guardian. The soldiers are to honour the Cichociemni , "the silent and unseen" , Polish guerrilla fighters trained in Britain who were parachuted at night into occupied Poland from 1941, the first such air drops behind German lines, to lead the resistance against the Nazis.
MARINE HOME DEMOLISHED
Scottish papers including the Scottish Daily Express, Daily Star Scotland, Scottish Daily Mail and Scottish Sun cover the story of Ross Hunt, a Scottish Royal Marine, who discovered his dream home had been accidentally demolished while overseas on duty. WO Ross Hunt, who served in Iraq helping to look after casualties, is now launching a court battle for compensation.
IMAGE OF THE DAY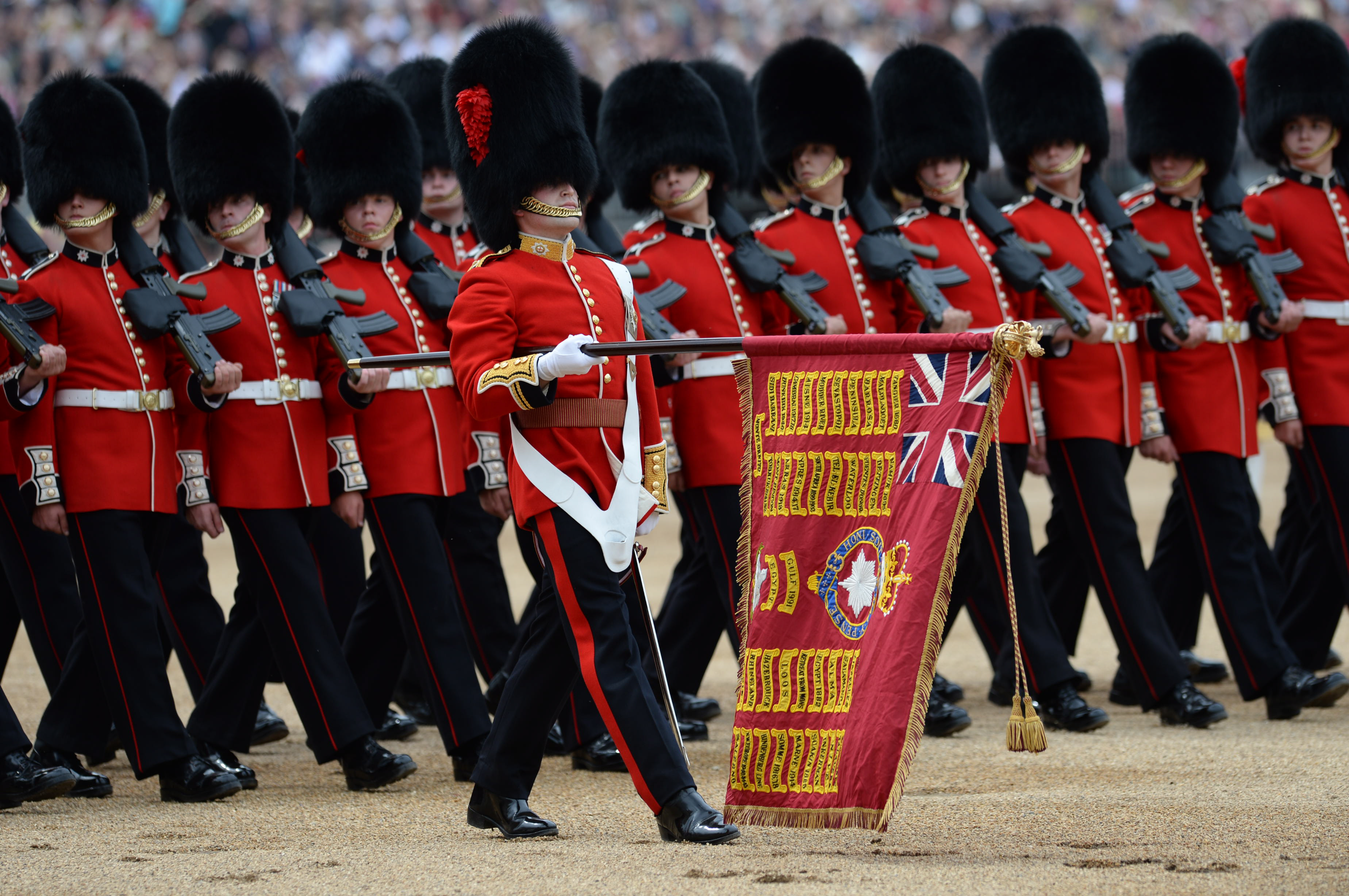 Follow us on Twitter and don't forget to sign up for email alerts.