In today's Defence news it is reported that the funeral of Scottish soldier Cpl Josh Hoole will take place later today, police have released e-fits of the suspects in the abduction attempt near RAF Marham and a WW1 hero has been given a full ceremonial burial in France.
CPL JOSH HOOLE
The Telegraph, Sun, Daily Mail and Times cover comments by the father of Cpl Josh Hoole, the solider who died during a fitness test on 19 July. Philip Hoole, a former sergeant major, said that the Army should not be wrapped in cotton wool and must continue grueling training. Mr Hoole goes on to say that his son would have been unhappy that the Army was being blamed for death and believes that the 26-year-old may have died from a heart condition.
On 20 July Minister for the Armed Forces Mike Penning said:
It is with great sadness that I can confirm that an Infantry soldier has died in Brecon while conducting pre-course training before attending the Platoon Sergeants' Battle Course. The safety of our personnel is our absolute priority and, while deaths in training are rare, any death is a tragedy. As well as a police investigation, a Service Inquiry will take place. My thoughts and prayers are with the soldier's family, friends, and colleagues at this difficult time.
RAF MARHAM ATTEMPTED ABDUCTION
There is further coverage of last week's abduction attempt at RAF Marham, following the release by the police on Wednesday of e-fit images of the two men suspected. The papers – including The Daily Mail, Mirror, Telegraph and Sun – write that the suspects, both described as Middle Eastern in appearance, remain at large and their vehicle has not been located. The papers carry comments from Detective Superintendent Paul Durham of the Norfolk and Suffolk major investigation unit, who urges anyone who recognises either man to call the police immediately.
WW1 BLACK WATCH HERO LAID TO REST
The Daily Telegraph reports that a soldier who gave his life to save his officer more than 100 years ago was finally laid to rest with full military honours yesterday after a farmer made a chance discovery of a spoon engraved with his service number.
Lance Corporal John Morrison, 1st Battalion The Black Watch (Royal Highlander Regiment), was given a full ceremonial burial in Cuinchy, France on 27 July 2016. His remains were found two years ago after a farmer reported the discovery of a 100-year-old service spoon in his field. The MOD's Joint Casualty and Compassionate Centre (JCCC) traced L/Cpl Morrison's family using DNA and contacted his 90-year-old nephew. Yesterday two of the solder's great-nieces and one great-newphew attended the burial at Woburn Abbey Cemetery in France.
Eilidh Rennie, great-niece of Lance Corporal Morrison said:
The Morrison family have been very impressed by the investigative work carried out by the MOD's JCCC, firstly to identify our (great) uncle following the discovery of his remains and then to determine the circumstances in which he died. They have also very kindly researched the deaths of his brother who was killed in 1918 and who was awarded the Military Cross and of his nephew, killed in 1944 while serving in the RAF. This has provided us with some hitherto unknown family history.

We are very grateful for this and for the organisation and arrangements made by the JCCC and The Black Watch for a full ceremonial burial in the military cemetery in Cuinchy, France near to where the remains were unearthed at which a number of us were present.
Reverend Stewart A Mackay CF, Chaplain of The Black Watch said:
This service reminds us of the great sacrifice that soldiers are called upon to make when they come to serve their country in times of war, when our peace, our freedom and our future generations are threatened.

LCpl John Morrison lived in the beautiful Highlands of Scotland, served in the Royal Highland Regiment, and laid down so that many of us can continue to enjoy what he enjoyed in his lifetime. We need to remember that and continue to strive for peace as much as we possibly can today.
IMAGE OF THE DAY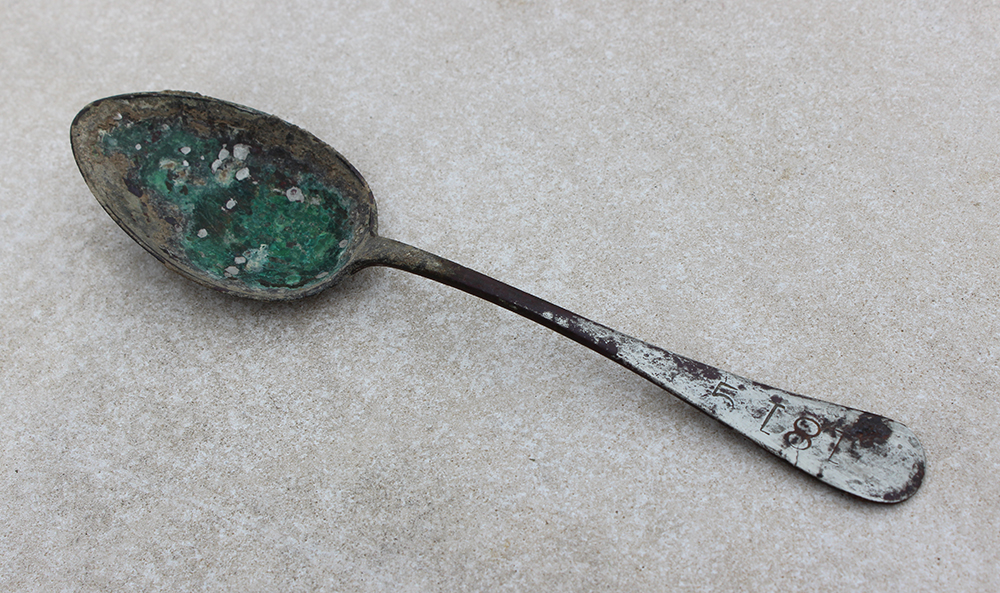 Follow us on Twitter and don't forget to sign up for email alerts.