Today's Defence news includes coverage of air strikes in Syria and coverage of Iraq Historic Allegations Team (IHAT).
Air Strike in Syria
There's been widespread coverage about air strikes in Syria over the weekend and speculation of UK involvement. Here is our statement.
 An MOD spokesperson said:


"We can confirm that the UK participated in the recent coalition air strike in Syria, south of Dayr az Zawr on Saturday, and we are fully cooperating with the coalition investigation. The UK would not intentionally target Syrian military units. It would not be appropriate to comment further at this stage."
Iraq Historic Allegations Team           
The Daily Telegraph, Daily Mail and The Times, all report that three servicemen could become the first troops to be charged as a result of criminal inquiries carried out by IHAT. This has prompted calls from various former officers and MPs for the inquiry be shut down.
An MOD spokesperson said:
"We've seen our legal system abused to falsely impugn our armed forces and we are putting an end to that. Equally, our armed forces are rightly held to the highest standards and, whilst rare, where there are credible claims of criminal behaviour, we should investigate them. Stamping out the many spurious claims will mean IHAT is better able to focus on the few credible ones."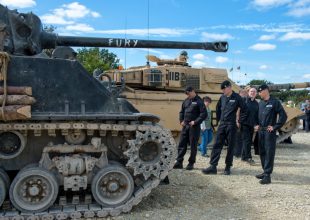 Follow us on Twitter and don't forget to sign up for email alerts.