Today's news features reporting on legal aid provided to military personnel. British soldiers also continue to exercise across Europe, including in Romania for NATO exercise Noble Jump, where the Defence Secretary is visiting today.
Legal aid for military personnel
The Daily Mail reports on the cost of contributions towards legal aid for military personnel facing trial. The paper correctly adds that troops facing legal action as a result of their alleged conduct in Iraq, Afghanistan or Northern Ireland have all their legal costs paid for by the MOD.
An MOD spokesman said:
All our personnel interviewed after caution receive funded legal assistance and then, if their case is referred to trial, our dedicated legal aid body would contact them to ensure they receive what they are entitled to.

The majority pay nothing towards their legal fees and where they do contribute, it is based on means testing of their disposable income.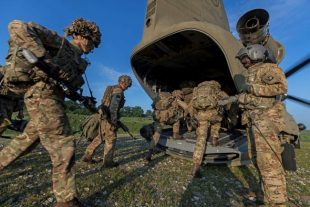 Read more about the Defence Secretary's Romania visit here.
Follow us on Twitter, Linked in and Instagram and don't forget to sign up for email alerts.