Defence news today includes further coverage of a multi-billion pound contract to start building the Royal Navy's new Type 26 Frigates, and reporting in relation to historic allegations in relation to the wars in Afghanistan and Iraq.
Type 26
There is continued coverage today that Defence Secretary Sir Michael Fallon has announced a contract worth £3.7 billion to start building the Royal Navy's Type 26 Frigates. Manufacture of the first three of these new highly capable warships will secure approximately 1,700 skilled shipbuilding jobs in Scotland and 1,700 jobs throughout the supply chain across Britain until 2035. Articles feature in The Times, Daily Mail, Daily Express and Glasgow Herald.
Defence Secretary, Sir Michael Fallon said:
The Type 26 Frigate is a cutting-edge warship, combining the expertise of the British shipbuilding industry with the excellence of the Royal Navy. We will cut steel on the first ship later this month – a hugely significant milestone that delivers on our commitment to maintain our global naval power. These ships will be a force to be reckoned with, there to protect our powerful new carriers and helping keep British interests safe across the world.

Backed by a rising defence budget and a £178bn Equipment Plan, the Type 26 programme will bring vast economic benefits to Scotland and the wider UK. The contract is structured to ensure value for taxpayers' money and, importantly, now designed to protect them from extra bills from project overrun. The investment will secure hundreds of skilled jobs at BAE Systems on the Clyde for the next twenty years, and thousands of jobs in the supply chain across Britain.
Read more about the Type 26 Frigates here.
Afghanistan
Following the Sunday Times front page story, coverage continues on Operation Northmoor, the Royal Military Police investigation into allegations of criminal behaviour by the Armed Forces in Afghanistan. Articles are carried in The Times, Daily Mail, Daily Mirror, Daily Telegraph, Scotsman, Daily Express, The Independent, Daily Record and Glasgow Herald.
An MOD spokesperson said:
The Royal Military Police has found no evidence of criminal behaviour by the Armed Forces in Afghanistan to date. They have discontinued over 90% of the 675 allegations made and less than 10 investigations remain.

Our military served with great courage and professionalism and we proudly hold them to the highest standards. Where allegations are raised it is right they are investigated.
Iraq
The Sun today carries a story on its front page that agents working for lawyers allegedly told Iraqis claiming abuse by US troops to blame it on the British instead. The MOD's full position on this is below.
A MOD spokesperson said:
No compensation has been paid to any former detainee without evidence that they were held by UK Forces and we will continue to vigorously defend opportunistic claims against our troops. We have provided evidence that has led to one lawyer being struck off for abusing the legal system and have announced the closure of IHAT.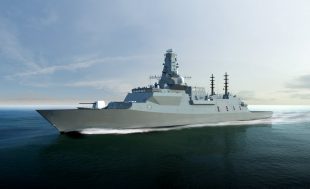 Follow us on Twitter, Linked in and Instagram and don't forget to sign up for email alerts.