Defence news today includes the UK's programme to replace trident, the annual report and accounts, soldier welfare, and the University Officer Training Corps.
Trident
The Sunday Times and Sunday Herald cover the costs of the UK's programme to replace the Trident nuclear deterrent included in the UK Government's Infrastructure and Projects Authority (IPA) report.
A Ministry of Defence spokesperson said:
These ratings reflect the complexity and scale of delivering the most advanced submarines ever commissioned by the Royal Navy, the ultimate guarantee of our national security.

"We are determined to get our submarine programmes right, that's why we have established a new Director General Nuclear sponsor organisation and a new Submarine Delivery Agency.
Annual report and accounts
The Sunday Times reports on losses identified in the Annual Report and Accounts published on Wednesday.
An MOD spokesperson said:
We take every step to minimise losses, drive out waste and deliver value for taxpayers' money. Operating in challenging environments with a variety of kit has led to losses but we seek to claw back money wherever possible.
 Soldier welfare
The Sunday Express reports that the Army is looking to merge regimental headquarters to make savings.
An Army spokesperson said:           
On merging regimental HQs:
No decisions have been made regarding the future structures of regimental and corps headquarters across the Army.
On "super regiments":
There is no scoping whatsoever of any plan to create super regiments in the infantry.
University Officer Training Corps.
The Sunday Telegraph reports on Army costs on organising foreign trips for students as part of the University Officer Training Corps.
An Army spokesperson said:

The officer training corps helps us raise awareness of the rewarding career the Army can offer after university and supports the development of future officers. Adventurous training is a cost-effective way of providing talented young people with valuable skills that the Army needs, like teamwork, endurance, communication, awareness and courage.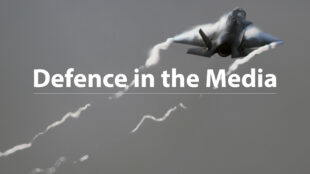 Follow us on Twitter, Linked in and Instagram and don't forget to sign up for email alerts.