This morning's papers include more news of a new Navy workboats contract.

£48 MILLION CONTRACT FOR NEXT-GENERATION ROYAL NAVY WORKBOATS
In continued coverage, The Plymouth Herald, Daily Record and Portsmouth News report on Defence Minister Harriett Baldwin's announcement that a new £48 million contract for next generation workboats will support both British ships and British jobs. The fleet of up to 38 workboats will assist Royal Navy ships from UK bases and on operations all over the world's.
With Britain's flagship HMS Queen Elizabeth Carrier set to enter her new home in Portsmouth in under two weeks time, tasks to be carried out by the boats will include transferring personnel to and from both of the UK's carriers.The Portsmouth News also reports that excitement builds as date nears for arrival of the new aircraft carrier.
Defence Minister Harriett Baldwin said:
From the south coast to the banks of the Clyde, British shipbuilding is ensuring that our growing Navy has the reach it needs to protect our interests around the globe. These cutting-edge workboats will support the likes of our iconic new aircraft carriers and the Type 26 frigates, as well as sustaining 60 British jobs. This is another step in our £178 billion plan to provide our Armed Forces with the very best equipment to keep our country safe.
IMAGE OF THE DAY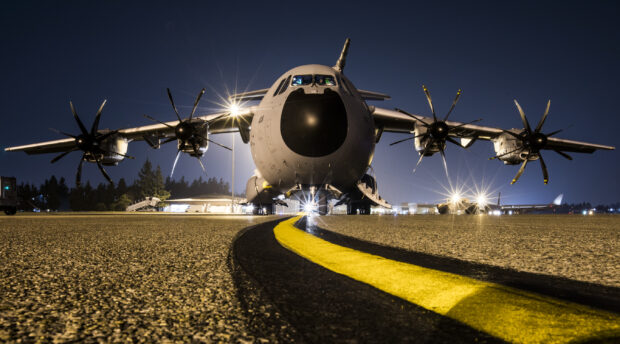 Follow us on Twitter, Linked in and Instagram and don't forget to sign up for email alerts.