Today's defence-related news includes further coverage of the UK's military support to areas affected by Hurricane Irma.
Hurricane Irma
Outlets including The Sun, Daily Express and the Daily Mail covered the UK's response to Hurricane Irma. Most outlets report on the Defence Secretary's comments on The Andrew Marr Show yesterday on the Government's actions. Many outlets include pictures of UK troops providing support to affected islands, particularly the British Virgin Islands.
Defence Secretary Sir Michael Fallon said:
We prepositioned a ship in the Caribbean for the hurricane season, it wasn't by chance that Mounts Bay, a huge 16,000 tonne aid ship with Marines, with helicopter, with pallets of aid was already in the Caribbean. She's already been helping Anguilla, she's already moved on to help the British Virgin Islands. Now, it wasn't until yesterday when we were clear about where most help was needed, and when we were clear which airfields were usable, then we started the airlift. Three flights went in on Friday, two went in yesterday, three more are going in today, we're putting in troops, we're putting in additional helicopters and pallets of aid backed up by police, medics and engineers.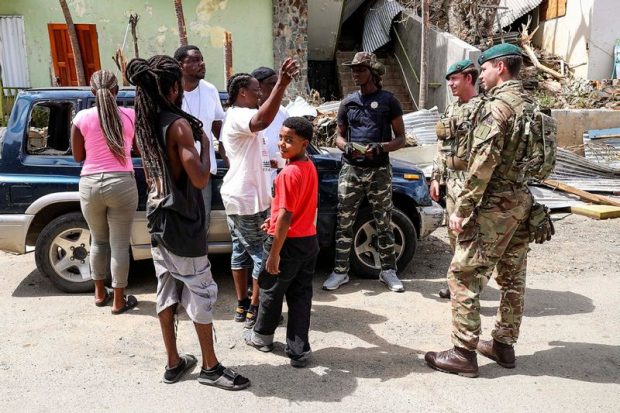 Follow us on Twitter, Linked in and Instagram and don't forget to sign up for email alerts.