Today's defence-related news includes the Prime Minister's announcement of UK Canadian joint training in Ukraine, an update on the UK's military support in the wake of Hurricane Irma and ahead of Hurricane Maria and the purchase of Typhoon aircraft by Qatar.
UK Canadian joint training
BBC News and Sky News last night, as well as The Guardian this morning, report that the Prime Minister Theresa May announced a joint UK Canadian training programme for Ukrainian soldiers, the first time the UK has done joint training inside the country. This will include joint reconnaissance training, joint counter-sniper training and joint military police training. The Prime Minister also announced a joint military exercise in Latvia.
Hurricane Irma and Hurricane Maria
ITV Good Morning Britain, BBC Breakfast, and Sky News report that Hurricane Maria has been upgraded to a category 4 and is expected to increase later today. The Daily Mirror, Daily Express and Daily Star report that Hurricane Maria is gathering strength and is set to cause high levels of devastation in the islands. Royal Marine Lt Col Paul Maynard is quoted as saying Hurricane Maria could cause more casualties and fatalities than Irma.
BuzzFeed (First, Second) has published two articles online. The first details the efforts of the Royal Marines, who are quoted as saying this is worse than Afghanistan, with loose glass potentially turning to ammunition once Hurricane Maria hits. The second focuses on the rapidly strengthening storm, which hit Dominica last night.
Read the latest Government response.
Qatar to purchase 24 Typhoons
Outlets including The Daily Telegraph, The Times and The Sun report that the signed statement of intent is a big boost for BAE Systems, with their share prices rising, and support within UK indsutry. The Express and The Scotsman quote Defence Secretary Sir Michael Fallon, who says that this marks the UK's 'first major defence contract' with Qatar. The Telegraph adds that BAE Systems have been trying to make a deal with Saudi Arabia and this could be hampered by the Qatari intent.
Defence Secretary Sir Michael Fallon said:
After a number of years of negotiations between our two countries, I am delighted to have been able to sign today with Qatar's Defence Minister, this Statement of Intent on the purchase of 24 Typhoon aircraft by Qatar.

This will be the first major defence contract with Qatar, one of the UK's strategic partners. This is an important moment in our defence relationship and the basis for even closer defence co-operation between our two countries. We also hope that this will help enhance security within the region across all Gulf allies and enhance Typhoon interoperability across the GCC.

The security of the GCC, of all Gulf countries, is critical to the UK's own security.
Image of the day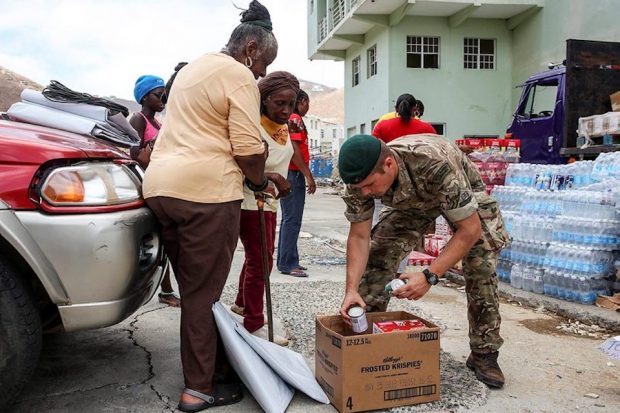 Follow us on Twitter, Linked in and Instagram and don't forget to sign up for email alerts.