Today's defence-related media includes news of the NAO's report on the defence Equipment Plan.

DEFENCE EQUIPMENT REPORT
There is widespread coverage, including in The Telegraph, FT and The Sun, of the NAO's report on the defence Equipment Plan.
An MOD spokesperson said:
We have just launched the Modernising Defence Programme to ensure our Armed Forces have everything they need to defend the country from intensifying threats across the globe. We have already saved almost £5bn in efficiencies while making sure our military have the best equipment available and taxpayers get value for money.
Most outlets say the NAO has warned the MOD is potentially facing around a £20bn shortfall. The report's potential affordability gap reflects the wholly unlikely and unrealistic situation where all Equipment Plan financial risks materialise and the MOD achieves none of its efficiency and savings measures. The MOD has already saved almost £5bn in efficiencies – nearly 70% of its target.
The Times says the MOD omitted to include in the plan the £1.3bn price for a fleet of five new Type 31e frigates set for the Royal Navy. Type 31e support costs are actually still included under a larger Type 26 programme.  The costings for both projects are being revised, with the Type 31e programme in the earliest stages of delivery. Costings will be developed.
The MOD remains committed to delivering large, complex and technologically challenging defence programmes to give our military the very best equipment.
IMAGE OF THE DAY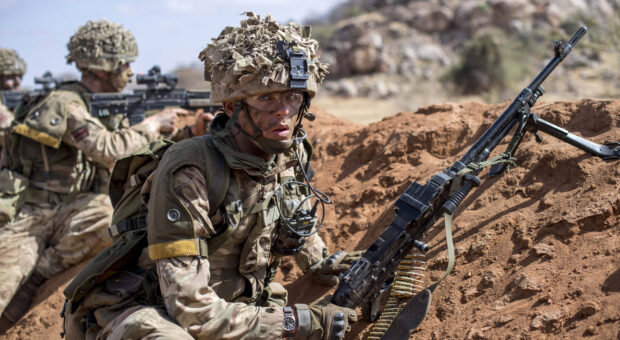 Follow us on Twitter, Linked in and Instagram and don't forget to sign up for email alerts.