Defence news today includes the Royal Navy naming HMS Cardiff as it's latest frigate, and the Government's plans to award veterans with bursaries to train as teachers.
Troops to teachers
The Daily Mail has reported that former service personnel could get £40,000 bursaries to retrain as teachers. Focusing on those who want to teach biology, chemistry, computing, maths and modern languages, the bursary is open to veterans who have left full time employment in the Royal Navy, British Army and Royal Air Force.
Defence Secretary Gavin Williamson said:
Through leadership, teamwork and problem solving, veterans are ideally suited for a career in teaching once they leave the Armed Forces.
HMS Cardiff
The News (Portsmouth) reports today that Defence Secretary Gavin Williamson has announced the name of one of the new Type 26 warships as HMS Cardiff.The third to be named in the City-class of eight brand new, cutting edge, anti submarine warfare frigates, Cardiff will one day protect Portsmouth-based aircraft carrier HMS Queen Elizabeth.
Defence Secretary Gavin Williamson said:
HMS Cardiff will be a terrific tribute to Wales and its capital city. She will bolster the United Kingdoms defences across the seven seas - protecting our aircraft carriers and defending our waters from intensifying threats.
Image of the Day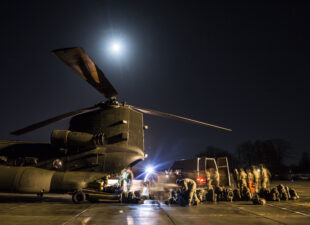 Follow us on Twitter, Linked in and Instagram and don't forget to sign up for email alerts.