Today's papers include reports of the Royal Navy's new Sea Ceptor missile system and a Red Arrows jet outside Downing Street.
Sea Ceptor missile system enters service with Royal Navy
Several outlets, including The Sun, Daily Star and ITV News report that Gavin Williamson has today announced that the world-class Sea Ceptor missile system, which will protect the Royal Navy's new aircraft carriers, has officially entered service. The announcement was made at the RUSI Sea Power conference in London this morning, and the First Sea Lord Admiral Sir Philip Jones was also on today's BBC Radio 4 Today programme to discuss the news.
Sea Ceptor provides a powerful shield against airborne threats, including hostile combat jets, helicopters and other missiles, and has been developed and manufactured through Ministry of Defence contracts worth around £850m.
Defence Secretary Gavin Williamson said:
Sea Ceptor will protect our nation against the intensifying threats we face today and in the future, giving our ships a powerful shield against everything from supersonic missiles to enemy fighter jets.

Fitting our warships with this ground-breaking technology not only protects our Navy but shows we are world leaders at sea. HMS Argyll will be the first ship to deploy with this cutting-edge system when she heads to support peace and security in the Asia Pacific region later this year.
Read more here: https://www.gov.uk/government/news/850m-sea-ceptor-missile-system-enters-service-with-royal-navy 
Red Arrow at Downing Street
The Daily Star, The Guardian and The Times report that a life-sized replica of a Red Arrows jet was outside Downing Street yesterday, before an event to celebrate the centenary of the Royal Air Force. It was 100 years ago, on April 1 1918, that the Royal Flying Corps and the Royal Naval Air Service merged to create the RAF – the world's first independent air service.
Amnesty report on Nigeria
The Daily Telegraph, Daily Mirror and Reuters cover the Amnesty International report that suggests the MOD should review its training of Nigerian forces after reports of behaviour by Nigerian soldiers.
A Government spokesperson said:
The National Action Plan on Women, Peace and Security sets out how the UK Government will integrate a gender perspective into its work to build security and stability overseas and protect the human rights of women and girls. The military training and assistance to the Armed Forces of Nigeria has consistently emphasised the importance of adherence to internationally recognised Rules of Engagement, as well as the importance of International Human Rights and International Humanitarian Law.
Image of the Day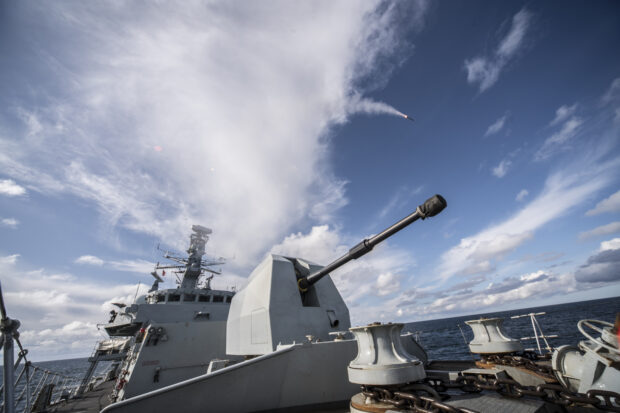 Follow us on Twitter, Linked in and Instagram and don't forget to sign up for email alerts.