Today's media reports on the UK's first strategy for veterans and the Army's drug policy.
UK-wide veterans strategy launched
Outlets including the Daily Mail report that the first ever UK-wide 'Strategy for our Veterans' has been published today.
Produced jointly between the UK, Scottish and Welsh Governments, and including the Northern Ireland Office, the 'Strategy for our Veterans' outlines a new vision and principles to support those who served, as well as their families, in every aspect of their lives once they have hung up their uniform. Having looked back 100 years to the Armistice, this vision and its supporting principles are intended to ensure current and future veterans, and their families, can look forward to the next 100 years confident in the nation's support.
The strategy identifies six key areas where support is most needed over the next ten years: community and relationships, employment and skills, health and wellbeing, finance and debt, housing, and contact with the law. It assesses the barriers and opportunities in these areas to providing support to each veteran, including improved collaboration between organisations, better co-ordination of services and more robust data on the veteran community.
Defence Secretary Gavin Williamson said:
While the vast majority of veterans thrive in civilian life, we have a responsibility to ensure that any who do struggle as a result of their service - whether finding a job, getting on the property ladder or with mental health issues –  get the support they need.

The Strategy for our Veterans is a crucial step in our cross-government efforts to support those who have protected us. By harnessing the combined reach of the UK, Scottish and Welsh Governments and co-ordinating services across charities, local authorities and businesses, we will ensure no-one is left behind.
Read more here: https://www.gov.uk/government/publications/strategy-for-our-veterans
Drug use in the Army
The Telegraph have reported that four soldiers face dismissal after failing drugs tests.
Defence Secretary Gavin Williamson said:
The misuse of illegal drugs can cause terrible damage to people's lives and the purchase of them fuels organised crime, both in the UK and across the globe.

The use of such substances is incompatible with military service and has no place in our Armed Forces.

A zero-tolerance approach to illegal drugs is the only way to ensure those high standards are maintained across our world-class military.
Image of the Day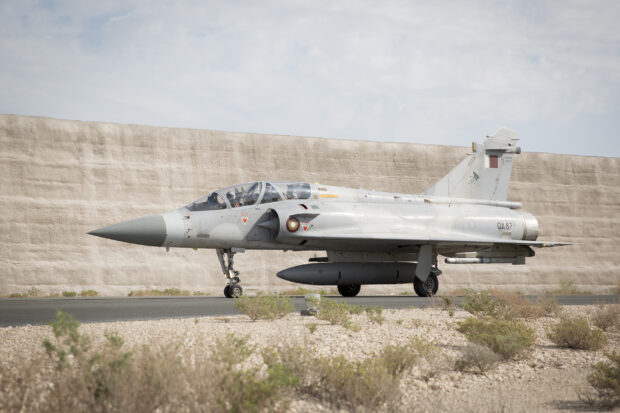 Follow us on Twitter, Linked in and Instagram and don't forget to sign up for email alerts.