Defence news today includes coverage of Northern Ireland veterans.
Northern Ireland Veterans Protest
The Daily Mail and Belfast Telegraph both report on the three Northern Ireland veterans who, in protest over the prosecution of Soldier F, have returned their medals and presented 23 white feathers to No10.
A Government spokesperson said:
We are indebted to the soldiers who served with courage and distinction to bring peace to Northern Ireland. Although the decision to prosecute was taken by the Northern Ireland Public Prosecution Service, which is independent from Government, we will offer full legal and pastoral support to the individual affected.
Image of the day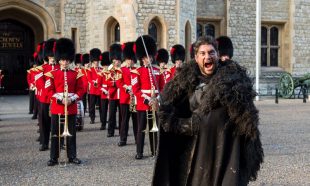 Follow us on Twitter, Linked in and Instagram and don't forget to sign up for email alerts.