Defence news today focuses on the news that the RAF's F-35 stealth fighter jets have carried out their first operational sorties, joining the fight against Daesh in Iraq and Syria.
Image of the Day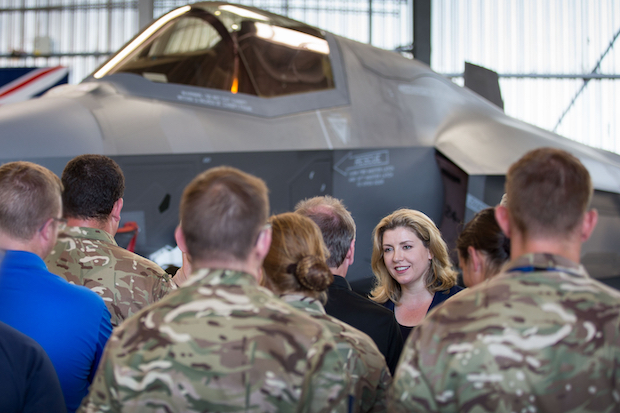 There is widespread coverage of the F-35s completing their first missions in The Sun, The Daily Mail, The Daily Mirror, The Daily Star, The Daily Telegraph, The Daily Express and The Times. The news was also covered as a news item on BBC Breakfast and BBC Radio 4's Today Programme.
Reports state that the jets have conducted 14 sorties over Iraq and Syria in the past 10 days, but have yet to unleash any bombs or weapons. Defence Secretary Penny Mordaunt, who was interviewed by the majority of the above outlets at RAF Akrotiri, is quoted as saying that the fight against Daesh is not over. "They're still a threat," she says. "They're a threat in the region and clearly their networks are a threat elsewhere in the world. That's why, as well as making sure these fantastic capabilities are working well and that we are using them well, we have to also thing about what next."
Follow us on Twitter, join us on Linked in and Follow our Instagram page and don't forget to sign up for email alerts.