Today's coverage of defence issues in the news is dominated by the deployment of HMS Duncan to take over from HMS Montrose in the Gulf as Montrose is due for routine maintenance.
Image of the Day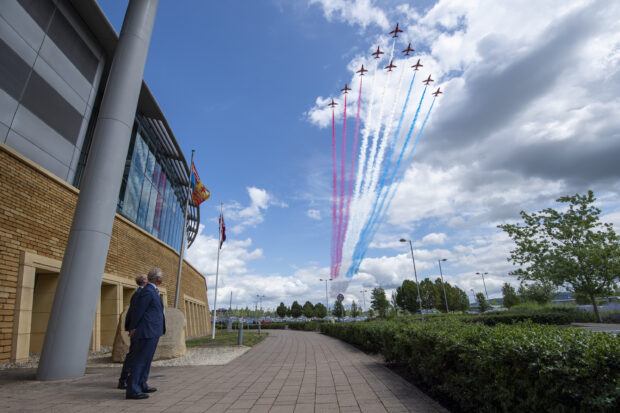 HMS Duncan
There is widespread coverage this morning of the news that HMS Duncan is due to deploy to the Gulf. Most outlets lead with the angle that Britain is to deploy a second warship to the Gulf, amid rising tensions in the region. Papers note that while HMS Duncan was always due to deploy to the Gulf, HMS Montrose and HMS Duncan's deployments will overlap for a period of time, before Duncan takes over from Montrose, which has pre-planned maintenance.
A Government spokesperson said:
As part of our long standing presence in the Gulf, HMS DUNCAN is deploying to the region to ensure we maintain a continuous maritime security presence while HMS MONTROSE comes off task for pre-planned maintenance and crew change over. This will ensure that the UK alongside international partners can continue to support freedom of navigation for vessels transiting through this vital shipping lane.
Follow us on Twitter, join us on Linked in and Follow our Instagram page and don't forget to sign up for email alerts.