Today's defence related news includes coverage of new armed forces personnel statistics, and the implications of new rules on compensation claims from service personnel.
Image of the day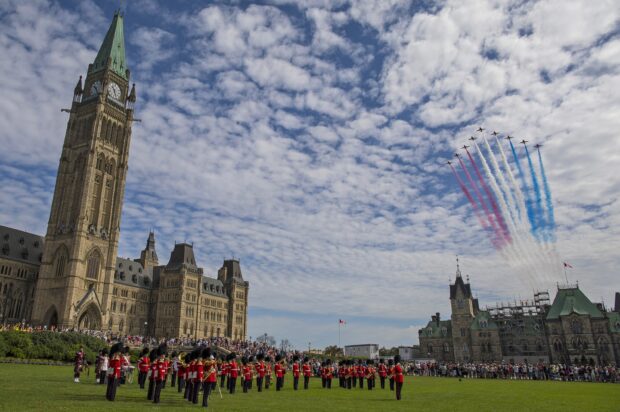 Quarterly Personnel Statistics
The most recent figures of armed forces personnel currently in service were published yesterday, which shows that the overall totals continue to decrease, although marginally.
The story was featured on yesterday's Radio 4 Six O'clock news bulletin and this morning is featured in the Daily Mail, The Herald and BBC News Online.
An MOD spokesperson said: 
"We have been working hard to improve our recruitment process and are already seeing results, with Regular soldier applications at a five year high in 2018/19.
"March also saw the largest intake of recruits since 2012, although given the time it takes to train soldiers, it is too soon to see these results reflected as an upturn in trained strength.
"The Army continues to meet all of its operational commitments to keep Britain safe and we are committed to working with Capita to address remaining challenges."
Armed Forces compensation
The Times carries an article about the Ministry of Defence's proposals for a civil litigation longstop.
An MOD spokesperson said:
"The proposed civil litigation longstop will not prevent armed forces personnel from being able to access the compensation they deserve.
"Our plans for a new compensation scheme will mean that personnel will receive compensation at the level a court would order anyway.
"The plans will help stop lawyers cashing in on the public purse, while continuing to ensure that personnel access compensation, even for illnesses which may occur years after an event."
Follow us on Twitter, join us on Linked in and Follow our Instagram page and don't forget to sign up for email alerts.