Defence spending
Speculation continues over UK defence spending. The Times writes that, according to new analysis by the UK National Defence Association, a failure to spend at least 2% of GDP on defence will "short-change" the military by up to £6 billion a year. There has also been further coverage in the Daily Telegraph on comments made by General Raymond Odierno, head of the US army,  who is reported as saying that he is "very concerned" about cuts to the UK's defence budget and warns that they risk diminishing the British Army's ability to fight future campaigns.
The fact is that with the second largest defence budget in NATO and the largest in Europe, the Government is committed to spending 2% of GDP on defence and will meet the 2% target this year and next. Over the next decade we are also committed to spending £163 billion on equipment and equipment support to keep Britain safe. That includes new strike fighters; more surveillance aircraft; hunter killer submarines; two aircraft carriers; and the most advanced armoured vehicles.
We are the US' largest partner in the coalition effort against ISIL - bearing more of the load in terms of strikes inIraq than we played in either of the Gulf Wars. And we will lead NATO's new high readiness spearhead force when it reaches full capability in 2017. The Prime Minister David Cameron has made clear that he does not want to see our regular armed services reduced below the level that they are now and remains committed to growing the Reserves to 35,000. Decisions on spending after the financial year 2015/16 will be determined in the next spending review.
Image of the day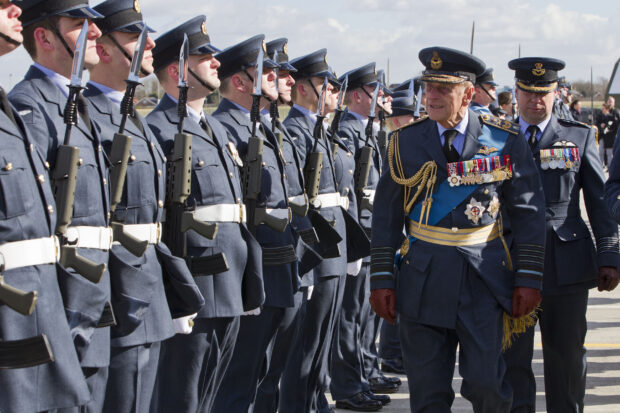 Follow us on Twitter and don't forget to sign up for email alerts.