The broadcast and print news today cover a variety of stories, including the past embedding of UK military personnel in other nations' forces conducting air strikes against ISIL in Syria.
Other stories featured in the headlines today include the shooting of four US marines at two locations in Tennessee, the news that interest rates could start to rise by the end of the year, and the first anniversary of the MH17 plane crash over Ukraine.
UK personnel embeds in Syria
Broadcasters and online media outlets including BBC, Sky, Telegraph online, and Radio 4's Today Programme report that some UK military personnel have taken part in airstrikes over Syria while working for Coalition allies. On the Today Programme BBC defence correspondent Jonathan Beale said Defence Secretary Michael Fallon has talked about expanding strikes to Syria and would seek Parliamentary approval to do so. But a Freedom of Information request from Reprieve has shown UK personnel have been acting over Syriaalready, under the command of their host nations' forces. Pressure group Reprieve says an airstrike vote has become obsolete and the Government should come clean about what personnel are doing.
The MOD has stated that no UK personnel are currently embedded with anti-ISIL Coalition forces conducting air strikes in Syria. Our full statement is below:
A government spokesperson said:
The UK is contributing to the anti-ISIL Coalition air campaign against ISIL targets in Syria through the provision of intelligence, surveillance and reconnaissance. ISIL poses a direct threat to the UK and to countries around the world.

The UK itself is not conducting air strikes in Syria. But we do have a long-standing embed programme with allies, where small numbers of UK personnel act under the command of host nations. That has been the case in Syria, although there are currently no pilots operating in this region. When embedded, UK personnel are effectively operating as foreign troops.
UK Forces are regularly embedded in the forces of other nations. UK personnel have operated under US command as embeds since the 1950s, including recent operations in Afghanistan, Libya and Iraq.
A small number of UK personnel have been embedded under the mandate of the host government, effectively operating as foreign troops, in this case with the US or Canada in the anti-ISIL coalition. The number of embeds with other nations in the anti-ISIL Coalition will fluctuate as allied units move in out of the operational theatre.
This does not undermine the Prime Minister's commitment to return to Parliament if the UK proposes to take military action in Syria.
There are many reasons to embed UK personnel in another nation's Armed Forces. In particular, it allows our personnel to gain experience of key capabilities and equipment and maintains the world-leading skill set of our armed forces, and those of our allies. Before deployment the MOD agrees and continually monitors the permissions granted to UK embeds.
Royal International Air Tattoo speech
Defence companies must not use new increased military spending by the Government as an excuse to place less emphasis on delivering value for money for the taxpayer, Defence Secretary Michael Fallon will warn today. The Telegraph writes that he will say there can be no going back to padding profit margins through fat government contracts.
Mr Fallon will say at the gala dinner at the Royal International Air Tattoo at RAF Fairford tonight.
Be in no doubt, there will be no let-up in our demand for full value for every pound spent
The paper reports that the Government will expect industry to take on more of the risk involved in future projects. The pressure to ensure that costs are controlled will be just as intense on military buyers as on the MOD, and he is also set to announce the launch of a "supply chain champion" so small businesses can more easily work with Whitehall.
The Defence Secretary's full speech will be available later today on our Gov.uk page
Image of the day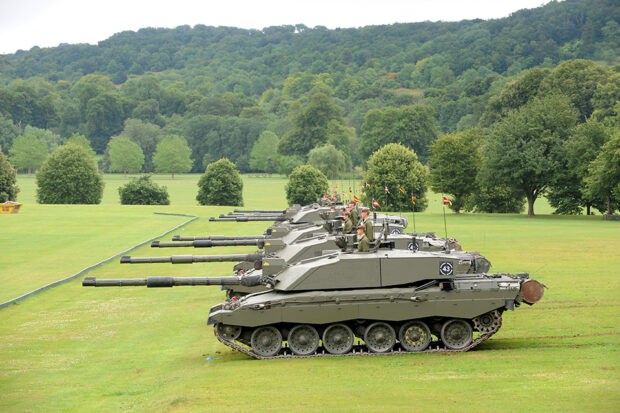 Follow us on Twitter and don't forget to sign up for email alerts.