Parliament has voted to extend UK air strikes against to Syria and broadcast headlines this morning are dominated by this news, alongside confirmation that RAF Tornados have conducted the first wave of air strikes in the country.
 Full details of the mission can found here.
Syria
There is also widespread coverage in the papers of the Commons vote last night, with many of the front pages focussing on the various political aspects. Several of the papers, including the Daily Mail, The Independent, The Times and The Mirror report that British planes were set to be diverted from Iraq to target positions in Syria within minutes of a yes vote. Elsewhere, many including The Express reference the addition of extra Typhoons and Tornados to join the current jets that have been bombing Daesh in Iraq since September last year. The Financial Times also reports on this and says that the Defence Secretary has told MPs that "adding additional aircraft will allow us to increase the sortie rate."
 Defence Secretary Michael Fallon said:
We have come to the aid of France and responded to the call of the United Nations. This will take time but I am very pleased that a clear and decisive majority was attained to target the group, which is a menace to us here in the UK.

The terrorists depend for their revenue on the control of oil. Cutting off their finances is extremely important to degrading the terrorists, to undermining their campaign in Iraq, and to shrink their operations in eastern Syria. It is there that these terrorist attacks are being planned.
NATO
The Financial Times reports on yesterday's news that Montenegro has been invited to become the 29th NATO nation. The paper writes that the move is NATO's first enlargement for six years, and that it could provoke possible retaliation from Russia, which has portrayed NATO enlargement into former communist eastern Europe as a threat to its borders. The Wall Street Journal also carries this story.
Image of the Day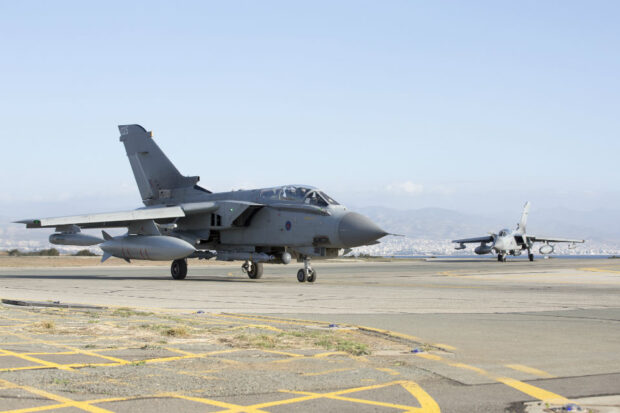 Follow us on Twitter and don't forget to sign up for email alerts.