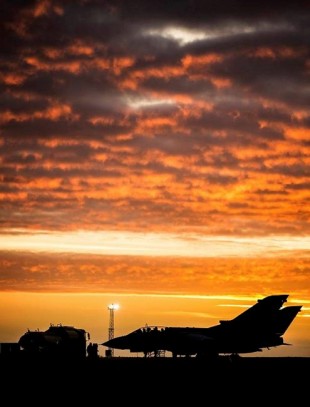 Following the vote in the House of Commons last night, the Royal Air Force has flown its first offensive operation against Daesh in Syria. 
Today's news coverage raises a number of issues around the possibility of causing civilian casualties and operating in a complex air environment.
What steps is the RAF taking to minimise the risk of civilian casualties?
While military operations are never without risk UK forces strive for the highest level of accuracy. That is why the RAF uses precise, low collateral weapons systems supported by thorough intelligence.
In more than a year of strikes against Daesh targets in Iraq, there have been no reports of civilian casualties resulting from UK air operations. RAF Tornado and Reaper aircraft have flown a total of 1,632 combat missions and have carried out more than 380 successful strikes in Iraq.
This record is a reflection of the rigorous targeting protocols UK forces observe, founded in the principles of proportionality, military necessity, the capability of our precision weapons and, above all, the skills and experience of our military personnel. We adhere to those same principles when taking action over Syria.
Our rigorous targeting protocol focuses where strikes can have the most impact to support the overall coalition effort. Coalition forces have now struck over 13,500 targets and helped Iraqi Security Forces to liberate 30% of territory seized by Daesh in Iraq.
What weapons will you use and how will they reduce the risk to civilians?
The UK's Brimstone missiles – which even the US don't possess – are effective on both static and moving targets and offer pin-point accuracy. Brimstone has a small warhead, which has a minimal effect outside of the target area to ensure low collateral damage and a small blast radius. Brimstone is often the weapon of choice as it has a unique ability to perform surgical strikes, in time critical missions, both day and night.
Aircraft armed with the Brimstone weapon offer reach, speed, flexibility, precision and the ability to engage multiple targets.
RAF precision weapons, such as Brimstone and the Paveway IV, will be used against the full range of Daesh targets including key leaders, infrastructure with an economic value, command and control facilities, ammunition stores and defensive positions. The operational planning process takes into account the risk of civilian injury and informs decision-making on the most appropriate weaponry for each combat mission.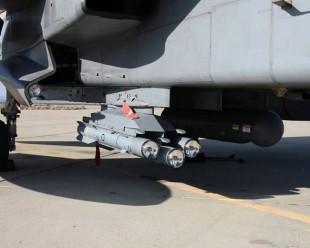 How will you ensure deconfliction with Russian operations in Syria?
British aircraft have already been flying combat missions over Iraq as well as reconnaissance missions over Syria. All these missions are co-ordinated by the US-led air operations centre and subject to safe separation measures.
The coalition has implemented these measures for aircraft operating in Syria. This is kept under constant review and all our missions over Syria will be subject to the same arrangements.