Defence news on the final day of 2016 includes coverage of the Queen's New Year Honours list, with focus placed on Army cadet Jeremiah Emanuel and his volunteering work in London.
New Year Honours
The Telegraph, Daily Mail, Daily Express and The Guardian all feature Jeremiah Emanuel as part of New Year Honours coverage, after he was awarded an MBE. The honour has been given for his volunteering work in a local community in London, which he has been doing since he was four years old.
In honouring those who received recognition this year, Defence Secretary Sir Michael Fallon said:
It is right that we honour the dedication and commitment displayed by the men and woman in our Armed Forces whose service goes above and beyond. Their work will help ensure that Britain stands ready to face any threat as we continue to step up our commitments in Europe and across the world.
Read the full list of military recipients of New Year Honours here.
IRA investigation
The Daily Mail and The Sun both report on an on-going IRA murder investigation, and write that a Chelsea home veteran pensioner was interviewed for four hours and believes he is being 'hounded' by investigators. The papers say he is the first Chelsea pensioner to be interviewed, adding that a new unit, the Legacy Investigation Branch, has been set up to look at incidents.
An MOD spokesperson said:
The overwhelming majority of those who served in Northern Ireland did so with great bravery and distinction. Any member of the military affected by this process will rightly be supported throughout and will receive free MOD legal representation.
Armed Forces in 2016
Many newspapers today carry articles that look back over the major events of the the year, including those that have involved the Armed Forces. The Daily Telegraph Magazine places focus on events in Syria and Iraq, and also looks at the migrant crisis. Included in the Daily Mirror's glance back at its photo highlights from 2016 are images of HMS Torbay and Remembrance Sunday.
Image of the Day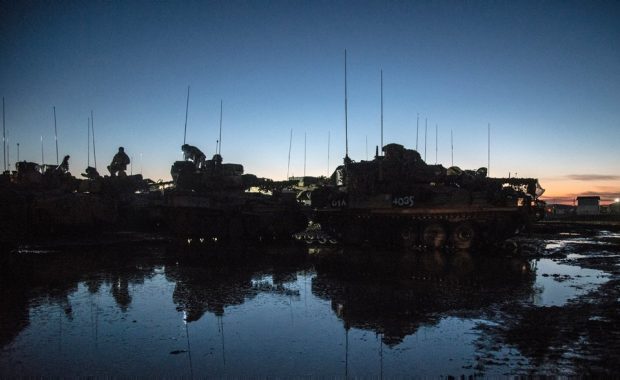 Follow us on Twitter and don't forget to sign up for email alerts.