Today's Defence news includes widespread coverage of the Sergeant Blackman appeal.
Sergeant Blackman
As Sergeant Blackman's appeal continues, there is ongoing coverage across this morning's media.
MOD spokesperson said:
Sergeant Blackman's case is the subject of an appeal and it would not be appropriate to comment while this legal process is on-going.
Airborne Gunners
The 7th Parachute Regiment Royal Horse Artillery has run a leadership course to give soldiers the skills, experience and qualification to promote from Gunner to Lance Bombardier.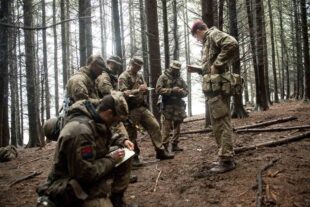 Follow us on Twitter and don't forget to sign up for email alerts.