Top defence stories today include coverage of Scottish soldiers on exercise in Kenya and the withdrawal of the e-bluey service at the end of the month.
British Army Training Unit Kenya
A number of newspapers report on a recent visit to the British Army Training Unit Kenya (BATUK) organised by the Army to showcase The Royal Highland Fusiliers on Exercise Askari Storm.
The Daily Record, Scotsman, Herald and Daily Star all report that almost 900 soldiers are involved in the annual exercise and the Fusiliers are using the exercise to prepare for forthcoming operational deployments to Africa and the Middle East.
Commanding Officer Lieutenant Colonel Graeme Wearmouth is quoted saying "It's a chance to put everything that we've learnt, everything that we've trained for, into practice".
Minister for the Armed Forces, Mike Penning said:
This training is the latest example of the UK's presence in Africa. Britain's armed forces are stepping up globally to tackle international threats that put Britain at risk – ensuring stability across the world and helping to deliver security at home.
E-blueys
The Sun and the Daily Mirror both report that the MOD is withdrawing the e-bluey service on the 31 March. The Mirror quotes inventor Brigadier Barry Cash as saying 'this is a sad, short-sighted decision' as the 'much loved' password protected e-blueys kept the armed forces in touch with home while serving far away.
In a leader in The Sun, the paper argues that the £1million saving is 'not worth removing the comfort and reassurance e-blueys offer British troops risking their lives abroad.
An MOD spokesperson said:
The welfare of our people is very important to us and we're committed to making sure they can keep in touch with their families and friends. That is why we're updating the service and reinvesting e-bluey funds into ways of communicating more suited to our modern Armed Forces.
Image of the day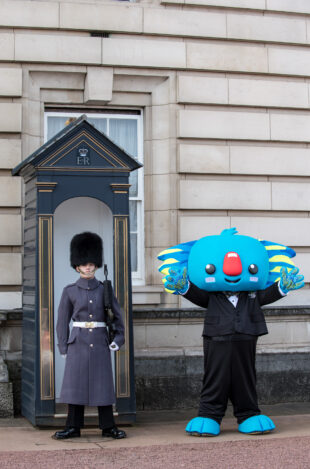 Follow us on Twitter, Linked in and Instagram and don't forget to sign up for email alerts.