The focus of today's broadcast coverage continues to be on reports the US military has dropped a 21,600lb bomb on a tunnel complex used by Daesh militants in Afghanistan, the Prime Minister's visit to Sandhurst and Gibraltar.
PRIME MINISTER AT SANDHURST
Following the Prime Minister's attendance at Sandhurst's passing out ceremony yesterday, the Daily Telegraph reports how Theresa May has spoken of her pride that the first female officer has been commissioned into a ground combat regiment. The Scotsman and the Daily Star both report on the Prime Minister's warning that the Army's newest officer recruits face more complex threats than ever before.
An Army spokesperson said:
We can confirm that the first female officer has commissioned into the Royal Tank Regiment and will now go on to begin her training to qualify as a Royal Armoured Corps Troop Leader. This is a result of the decision to enable women to serve in Ground Close Combat roles and we wish her every success.
GIBRALTAR
The Sun and Daily Mirror  report that a Spanish warship has been chased out of Gibraltar's territorial waters by the Royal Navy for the second time this month. It is reported the HMS Scimitar intercepted the Infanta Cristina off the coast yesterday morning.
A UK Government spokesperson said:
The Royal Navy challenges all unlawful maritime incursions into British Gibraltar Territorial Waters (BGTW) – and did so again on this occasion.
FRONT LINE RESUPPLY
The MOD has announced a new £3 million innovation competition for cutting edge solutions to autonomously re-supply front line troops on the battlefield.
You can read more here.
IMAGE OF THE DAY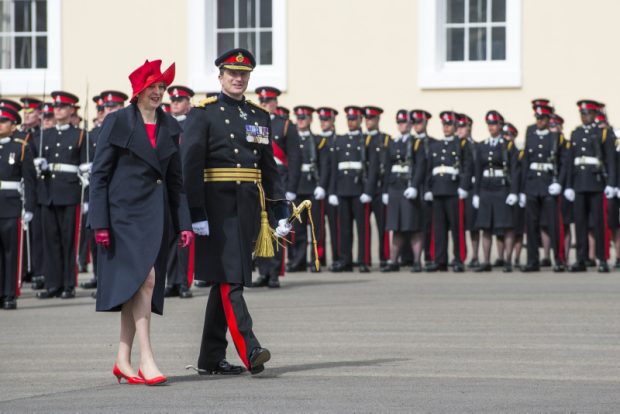 Follow us on Twitter, Linked in and Instagram and don't forget to sign up for email alerts.