Today's Defence related news includes UK co-operation in combating terrorism in Nigeria.
Defence Minister visits Nigeria
There is international coverage of Defence Minister Mark Lancaster's visit to Nigeria, where he reiterated support to the fight against Boko Haram, including in Channels Television, Arab News and Punch.
Minister for the Armed Forces, Mark Lancaster, said:
The UK stands united with Nigeria in the international fight against terror. With our world class military expertise, we are helping the Nigerian military develop the skills necessary to tackle the threat of Boko Haram.

From expert operational guidance and medical mentoring in the North East, to counter explosive device training across the country, the UK is leading the way in its commitment to supporting a safe and stable Nigeria.
Royal Navy
The Daily Mail, The Times, The Sun and Daily Express reference speculation of the future of the Royal Navy.
An MOD spokesperson said:
In the face of intensifying threats, we are contributing to the cross-government review of national security capabilities and looking at how we best spend our rising defence budget to protect our country. No decisions have yet been made and at this stage, any discussion of the options is pure speculation.
Image of the day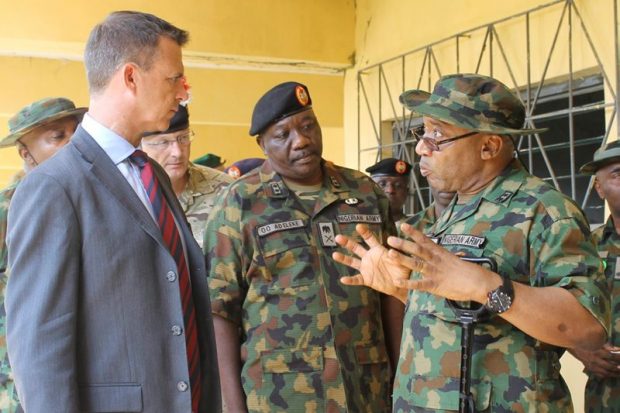 Follow us on Twitter, Linked in and Instagram and don't forget to sign up for email alerts.