Today's Defence related news includes coverage of UK defence spending and the Defence Secretary's visit to Wiltshire based troops who demonstrated their combat readiness.
Defence spending
The Sunday Times reports on defence spending in relation on the Warrior vehicle.
An MOD spokesperson said:
In the face of intensifying threats, we are contributing to the cross-government review of national security capabilities and looking at how we best spend our rising defence budget to protect our country. No decisions have yet been made and at this stage, any discussion of the options is pure speculation.
Image of the day: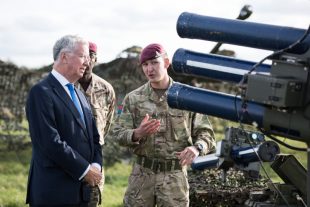 Follow us on Twitter, Linked in and Instagram and don't forget to sign up for email alerts.