Today's defence news includes coverage of personnel onboard HMS Vigilant, and a report on the F-35 programe.
HMS Vigilant
The Daily Mail,  BBC Breakfast News, BBC Radio 4 Today Programme, Daily Telegraph, The Times, The Sun, and Daily Mirror all report on allegations against personnel on HMS Vigilant
 A Royal Navy spokesperson said:
We do not tolerate drugs misuse by service personnel. Those found to have fallen short of our high standards face being discharged from service.
 F-35 programme
The Times report that the General Accountability Office in the US has released a report on the F-35 programme costs.
 An MOD spokesperson said:
 The F-35 programme remains on track, on time, within costs and offers cutting-edge capability to help our Armed Forces keep us safe. This report highlights areas for improvement that the US Joint Program Office has assured us they are already working on. We continue to work closely together to deliver and support this world-leading fighter jet.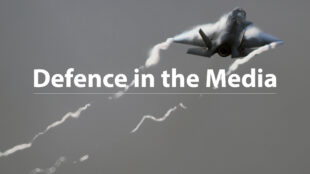 Follow us on Twitter, Linked in and Instagram and don't forget to sign up for email alerts.