Today's media includes coverage of the new Defence Secretary at NATO, an MBE for a Dambuster and talk about the defence budget.

DEFENCE SECRETARY AT NATO
The new Defence Secretary, Gavin Williamson, has appeared on BBC News and Sky News this morning as he attends a meeting of Defence Ministers at NATO in Brussels.
Speaking at the event, the Defence Secretary will commit four RAF Typhoons to the Southern Air Policing mission in Romania next summer. Following a successful rotation last summer, the fast jets will be redeployed to the country, working with our Romanian allies to police the Black Sea skies.
Defence Secretary Gavin Williamson said:
In the face of an increasingly assertive Russia, the UK has significantly stepped up its commitment to Europe and today I can confirm a further package of support, showing how we remain at the forefront on European security.
We are standing by our allies across air; deploying Typhoons to Southern Air Policing in Romania, land; increasing our support to the Kosovo peacekeeping operation, and sea; with HMS Ocean returning to the NATO Standing Maritime Group.
Read more here.
DAMBUSTER MBE
Various outlets, including The Sun and BBC News, report that the last surviving British member of the Dambusters raid has been presented with an MBE. Sq Ldr George Leonard "Johnny" Johnson, 95, was made an MBE for services to World War Two.
DEFENCE BUDGET
BBC News carries an interview this with Lt Gen Ben Hodges, the commander of the US Army in Europe, who speculates on the UK defence budget in the context of Britain's position as a key ally and leading member of NATO. The interview comes as the MOD looks to contribute to the Cabinet Office's National Security Capability Review.
An MOD spokesperson said:
The national security capability review is designed to ensure the UK has the capabilities to tackle today's threats, not just yesterday's wars. We are a leading member of NATO and the review will mean Britain is better placed to work with allies to tackle intensifying dangers from cyber attacks, ballistic missiles to Russian belligerence on Europe's borders. No decisions have yet been made and at this stage, any discussion of the options is pure speculation.
A US Embassy spokesperson said:
The UK is one of only a handful of NATO member countries that is meeting NATO's two percent spending pledge and it is helping us to encourage other members to meet their commitments.  We welcomed the UK decision last year to increase defense spending and that the British government has now committed to increasing spending over inflation every year for the next five years.

The U.S.-UK defense relationship is as strong as ever.  We are committed to working with the UK Armed Forces to help ensure they remain a full-spectrum defense and security partner, maintain interoperability with U.S. forces, and continue to lead in the full range of NATO missions.
IMAGE OF THE DAY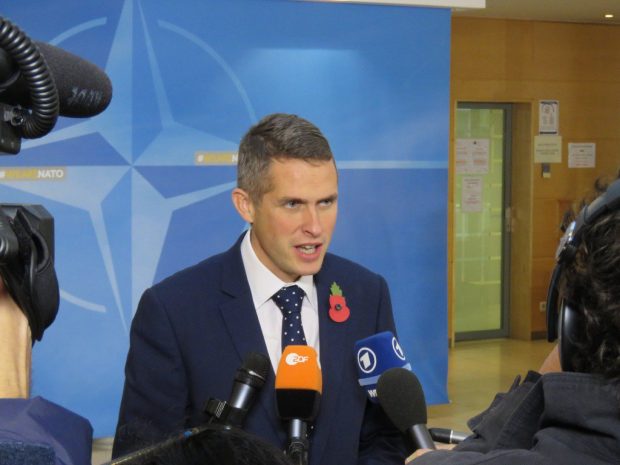 Follow us on Twitter, Linked in and Instagram and don't forget to sign up for email alerts.